We've already seen a concept version of the new BMW Z4, assorted spy shots and even leaked images of patent office filings for the model. But up until now, no official images had been released by the automaker.
The automaker is planning to make the big reveal of the renewed Z4 at next week's Pebble Beach Concours d'Elegance.
But news – not to mention photos – travels fast these days. Some European sources got their hands on official images of the model, and these have gone viral, giving us clear ideas of the lines the roadster will adopt, outside and in.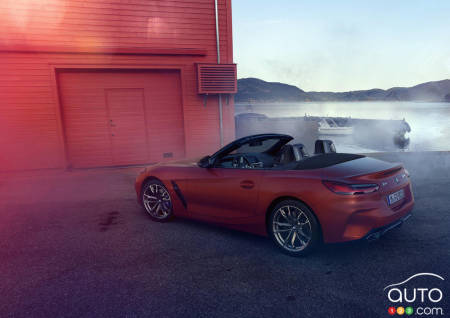 As we learned with the patent office images, the contours of the Z4 have been softened in comparison with the concept version – unfortunately, that seem to be the norm. The proportions of the roadster have been preserved and it still features a long front hood. The fascia and the back end now carry visual signatures that being the model into line with the rest of the manufacturer's models.
The variant shown in the images is the M40i version, not surprising as it's the logical candidate for BMW to put forward for its sale pitch to buyers. No technical data about this edition have been released.
As mentioned above, the model will make its official debut at Pebble Beach, on August 23 to be exact, and we will certainly learn more then.