The Aston Martin DB5 that appeared on screen during the third film of the James Bond series has become one of the most iconic movie-star models ever. The Goldfinger DB5, when put up for auction, has seen its value climb continuously over the years. A copy of the model used in the film Goldeneye in 1995 recently went for $3.4 million CAD.
50 years after it first appeared, the DB5 is clearly an abiding favourite among collectors.
To capitalize on the love shown for the model, Aston Martin has decided to create 25 exact replicas of the model used in the famed 1964 Bond film.
On top of its incredible styling, part of what draws so many admirers to the car is the panoply of crazy gadgets it was equipped with for the filming of the movie – for instance the flip-up licence plate, a button for blowing a literal smoke screen out the back of the car, another one for spraying the road behind with an oil slick, and, of course, the ejectable passenger seat. Unforgettable!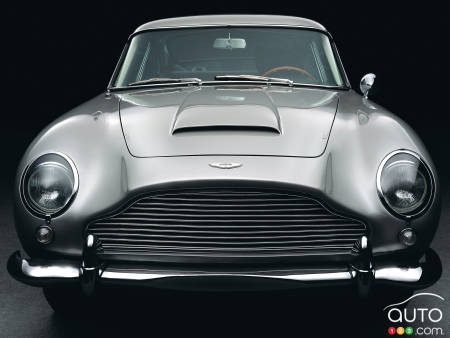 The British automaker has even hired a veteran of Bond film special effects, Chris Corbould, who will be tasked with building functional gadgets, or at least the ones that are at all feasible.
While the cars will be faithful reproductions of the Goldfinger car, they will benefit from what the company calls "sympathetic modifications" to ensure that build quality and reliability are up to present-day standards.
Which is commendable, since the original DB5 was not exactly known for exhibiting those qualities.
Film career
In all, the DB5 featured in six different Bond films, including Spectre, the most recent in the long-running series.
As for the pricing, it will be on a par with the outlandish stunts the Bond movies are known for. Buyers will be required to fork over some $3.5 million USD for the privilege of owning one.
The first DB5 reproductions will be delivered in 2020.