Aston Martin this week offered details of its new 2012 Vantage range, with a revised engine among the highlights.
The entry-level 4.7-litre
V8 Vantage
produces 420 bhp and 346 lb-ft of torque and, while the six-speed manual is still standard, the optional six-speed Sportshift becomes the optional seven-speed Sportshift II. In addition to the extra gear, Sportshift II offers closer gear ratios, lower final drive and an improved shift quality.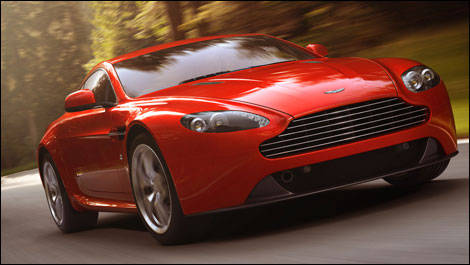 2012 Aston Martin V8 Vantage (Photo: Aston Martin)
Chassis enhancements feature developments borrowed from the Vantage S. Quicker steering, bigger brakes and wider tires are all on board.
Styling changes include a lower bumper housing a larger air intake, rear diffuser and race-derived side sills. Technical and styling changes apply to Coupe and Roadster, starting at $124,289 for the coupe and $139,664 for the roadster. Both get standard satellite nav, satellite radio, front and rear parking sensors, cruise, remote garage door opener and Bluetooth.
The $144,550 Vantage S develops 430 bhp and 361 lb-ft from its V8. A unique sports exhaust system offers a little ear candy for enthusiasts. Carbon fibre detailing distinguishes it from the V8 Vantage.
The V12 Vantage continues unchanged for 2012, powered by a 6.0-litre V12 with 510 bhp and 420 lb-ft torque, for a 0-100 km/h time of 4.2 seconds and a top speed of 305 km/h.
The V12 Zagato joins the lineup later this year.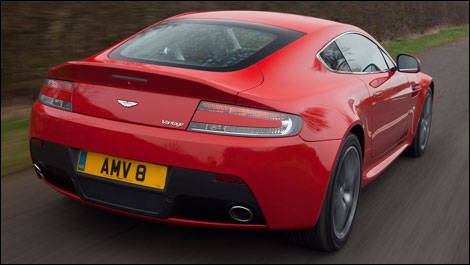 2012 Aston Martin V8 Vantage (Photo: Aston Martin)