Aston Martin will hold a number of international celebrations to highlight its centenary. On January 15th, 2013, exactly 100 years after its incorporation, the oldest surviving Aston Martin -- A3 -- and a new Vanquish will join for a photo call at Henniker Mews in Chelsea, the original home of Aston Martin. A commemorative plaque will be unveiled, along with a special centenary logo.
Next summer, from July 15-21, Aston Martin's Gaydon headquarters will host open-house activities, including factory-based events and driving tours. On Saturday, a monster birthday party with a thousand guests will rock the city of London. Then, on Sunday, the 100 most iconic Aston Martin cars of all time will be featured as part of a concours, and up to a thousand Aston Martins will form the largest gathering in the brand's history.
Over the years, Aston Martin has evolved from a local player into an international star, exporting 75% of its production to 146 dealerships in 41 countries around the world.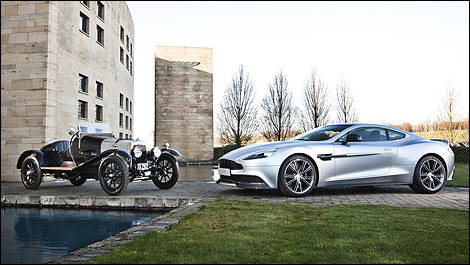 Photo: Aston Martin