It's a hive of activity at Aston Martin HQ these days, particularly at its Lagonda luxury division (and yes, luxury automaker Aston Martin has its own, even more super-duper luxury brand). At Geneva's auto show earlier this year, the company unveiled an electric sedan concept, as well as a squared-wheeled electric SUV design study.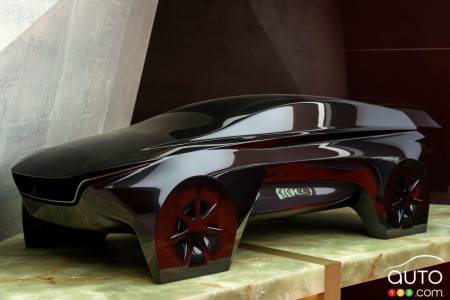 Now the company is promising a real live all-electric sport utility by 2021. The first sketch of the yet-to-be-named model shows that it is, at least in part, inspired by the Vision sedan concept, shown in the background. The SUV will be the first to hit production for launch in 2021, with the sedan scheduled to follow in 2023.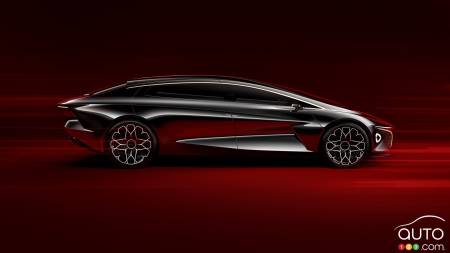 The more you look at the lines of this SUV design sketch the more you see how atypical they are of what's currently out there, or even in development. Aston Martin, renowned as much for its maverick approach as for its traditionalism, has a golden opportunity to be bold and innovative, and signs are that it will take that opportunity.
So what can we expect from this new model? A hefty price tag, without a doubt, but also a range that could climb as high as 600 km, thanks to the use of solid-sate batteries. This technology is coming increasingly to the forefront and is drawing the interest of several automakers, chief among them Toyota.
It remains to be seen if Aston Martin will be able to present this new technology to the market in a production model. Three years seems like a very short time frame.
In addition to increasing range, solid-state batteries offer another advantage in that they take much less time to recharge.
After Bentley with its Bentayga, Lamborghini with its Urus and, just this week, Rolls-Royce with its Cullinan, Aston Martin's Lagonda may be the next banner present in the exclusive super-luxury SUV segment.
If we'd written that last paragraph 20 years ago, we might have been carted off in a padded wagon. The times they are a' changin'…