Aston Martin Racing has unveiled the newest version of their 2011 Vantage GT4. Engineered specifically for racing purposes, it will have an updated engine and aerodynamics, in order to provide better levels of power and torque.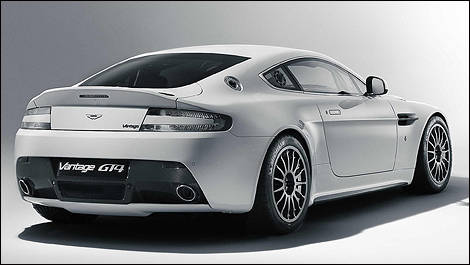 Photo: Aston Martin
Inspired from Aston Martin's V12 Vantage, the car will keep the same 4.7-litre engine, chassis and suspension that comes with the current GT4, but will have an upgraded ECU. Significant add-ons to the car consists of brand new optional specifically race engineered ABS and traction control systems, developed with Bosch that will provide race-enhanced performance in both wet and dry conditions.
The Vantage GT4 also comes with a new splitter that increases downforce at the front of the car, and to get cool air to the brakes and radiator. At the rear, the car gains the V12's larger boot 'flip'. This works together with a new carbon fiber diffuser and rear underfloor, which create an area of low pressure under the rear of the car, to once again increase downforce.
Over the past two years Aston Martin Racing has built 80 GT4 cars for teams around the world, which have been incredibly successful, winning the 2010 GT4 Cup and the GT4 Class at the Dubai 24 Hours, the
Nürburgring 24 Hours
and the
Spa 24 hours
.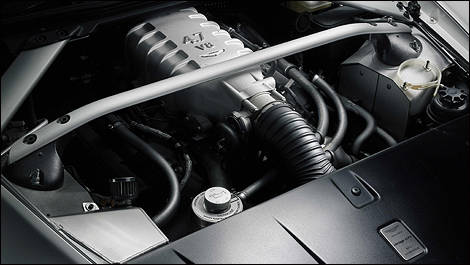 Photo: Aston Martin