A car company has to be mighty brave to allow a bunch of journalists to roam around one of its automotive design centers. After all, we're constantly on the prowl for the latest info on what's ahead for the industry, and spy cameras disguised as coat buttons are readily available for purchase online! Of course, being gentlemen (& Ladies) we always try to respect a car company's request for privacy, so thoughts like that would never enter our heads, but just to make sure, they seldom show us anything we haven't already heard about, and they keep most of the doors locked; I know, I tried a few!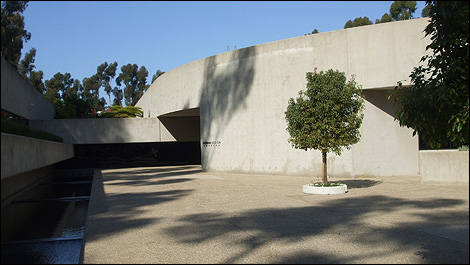 Photo: Kevin Corrigan/Auto123.com
However, although we rarely get the opportunity to sneak a peek at their latest projects, these visits do allow us to discover a little more about where a company is coming from and, perhaps more importantly, where it is heading.
These tours typically involve an interview with one of the designers and Nissan was no exception to this rule. In fact, they wheeled out no less than Alfonso E. Albaisa, the Vice-President of Nissan Design America. This is usually around the time when I start to feel like taking a nap, as most designers speak in a language of their own which is far and beyond my comprehension. However, Alfonso kept to plain English, and I actually found myself enjoying his informative yet light-hearted presentation.
Alfonso first joined the company in 1988 after graduating from the Pratt institute in New York, approximately nine years after the San Diego design center was first constructed. Since then, he has worked as a Product Chief Designer in Japan and in England as Vice-President of Design UK.
Today, he is responsible for design activities for the Americas and plays a major role in planning future design strategies for both Nissan and Infiniti brands. In recent years, he has overseen the design development of several vehicles including The
Nissan Juke
, Altima, Maxima, and Rogue. He has also played a role in changes made to the Armada, Quest and the
Infiniti QX56
. He's even had a hand in the actual building expansion at Nissan Design America in 2004.
Yes, when people think of automotive designers, they often forget that these are not just designers of automotive products, but are trained in many forms of design, including architecture. In fact, NDA has been involved in several non-automotive projects over the years, including the design of pre-school furniture, golf clubs, medical devices, personal light aircraft, camping trailers for Airstream, and even a 150-ft luxury yacht which is currently cruising somewhere in the Mediterranean!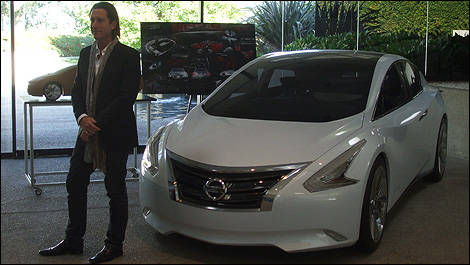 Photo: Kevin Corrigan/Auto123.com