• The best vehicles for teenagers in 2023, according to the IIHS: Three brands stand out.
Every year, the IIHS (Insurance Institute for Highway Safety), along with Consumer Reports magazine, compiles a list of vehicles they recommend as the first vehicle for those under 20.
This year, Subaru and Mazda each placed four of their models in each of the two groups' lists. Four received the honour of Best Choice in the pre-owned category, while four others were Best Choices as new vehicles.
In the used vehicle categories, the four Subaru models are the Impreza, Legacy, Outback and Forester. The Mazda contingent includes the Mazda 3, Mazda 6, CX-3 and CX-5.
No surprise, Toyota is the other brand that shines brightly. It placed no fewer than seven models in the Best Choice – Used category: Avalon, Camry, Corolla, Prius, RAV4, Sienna and even the Tacoma truck.
In the new vehicle categories, Subaru placed the Ascent, Forester, Legacy and Outback; Mazda the Mazda 3, CX-5, CX-50 and CX-9; and Toyota the Highlander and RAV4.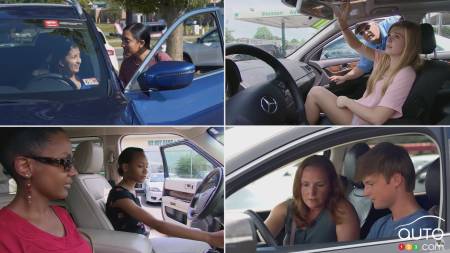 What qualifies a vehicle to be rated Best Choice for teenage drivers?
The vehicle must be equipped as standard with electronic stability control, show an above-average reliability record according to Consumer Reports surveys and criteria, achieve average or better scores in the magazine's emergency handling tests, and brake on dry land in less than 145 feet from 97 km/h.
It must also perform well in the four IIHS crash tests (moderately offset front, side, roof strength and head restraints), obtain four or five stars from the NHTSA (National Highway Traffic Safety Administration) and achieve a "Good" or "Acceptable" rating in the IIHS driver-side slightly offset front crash test (adopted in 2012).
In the case of new vehicles, the criteria for Best Choice are, unsurprisingly, even more stringent. To stand a chance, vehicles must earn an IIHS First Choice Safety or First Choice Safety+ rating, and be at the top of the class in Consumer Reports' ratings.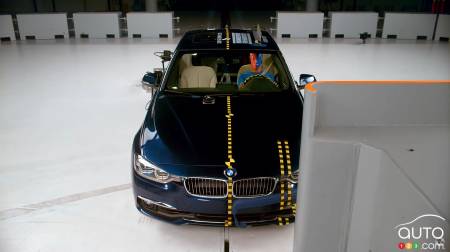 The best used vehicles for teenagers in 2023, according to the IIHS
Acura RDX
BMW 3 Series
Honda CR-V
Honda HR-V
Kia Niro PHEV
Mazda 3
Mazda 6
Mazda CX-3
Mazda CX-5
Subaru Forester
Subaru Impreza
Subaru Legacy
Subaru Outback
Toyota Prius
Toyota RAV4
Toyota Sienna
Toyota Tacoma
Volkswagen Passat
Volvo XC60
The best new vehicles for teenagers in 2023, according to the IIHS
Honda CR-V
Honda HR-V
Honda Odyssey
Hyundai Palisade
Lexus NX
Lexus UX
Mazda 3
Mazda CX-5
Mazda CX-50
Mazda CX-9
Subaru Ascent
Subaru Forester
Subaru Legacy
Subaru Outback
Toyota Highlander
Toyota RAV4