Voice recognition systems are becoming more ubiquitous in vehicles we're testing, so much so that it's now rarer for our testers not to have them than to come equipped with them. But if we're being honest, we have to concede that very few of them are truly effective.
All too often they simply don't understand anything us poor humans are telling them; other times they execute a whole other task than requested.
There is clearly still a lot of perfecting to be done.

Meanwhile, in non-car environments, voice recognition systems seem to be doing much better. Case in point is Apple's Siri.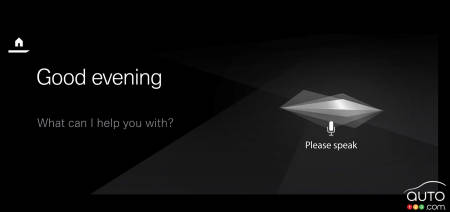 This tells us that it's just a matter of time before in-vehicle systems catch up. Although, transferring this technology to the automotive environment is not as simple as it seems. There's the question of cost, for one thing, but also of priorities.
And then there's the case of BMW. The German automaker seems to be out ahead of the curve and is readying the launch of a system that should point the way for others in the field of voice recognition as we move into the 2020s.
IPA
The Munich-based manufacturer will introduce a new system called the Intelligent Personal Assistant (IPA) next March when the Z4, X5 and new 8 Series all hit the market.
So what we can expect from IPA? According to BMW, nothing less than a revolutionary system that pushes the limits of communication between human and machine.
The approach has the potential to eliminate a great number of commands currently accessed via buttons and commands on multimedia screens. It will be possible, for example, to activate the heating system, simply by saying "Hey BMW, I'm cold!"
And if you're looking for a gas station in an unfamiliar neighborhood, you can say "Hey BMW, find a gas station. Blurt out "Hey BMW, I'm tired", and the car adjusts the ambient lighting, the audio system's volume and the cabin temperature.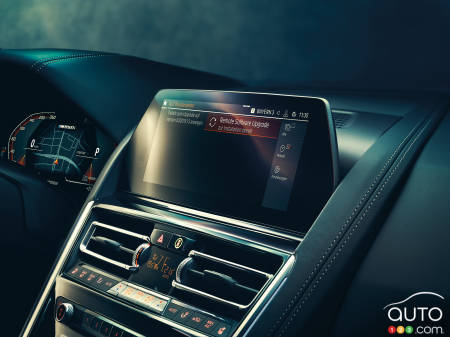 Not surprisingly, the system is designed to be highly customizable. If you're so inclined you can even name the system. Which means instead of saying "Hey BMW", you preface commands with "Hey Alice", or "Hey Steve", for example.
A revolution?
In some respects, this seems to represent an evolution of systems that already exist. But BMW promises IPA represents much more than that, going so far as to say that the system "redefines the whole driving experience".
One example it gives is if the driver has a question about a warning light on the dashboard. The car will, on request, explain its significance.
Google, it is said, killed the encyclopedia; now BMW's IPA could do the same to the owner's manual!
As we're said so many times already in the last couple of years, the vehicle of 10 years from now will be radically different from what we know today.