• Are car buyers getting fickle? A new study sees brand loyalty eroding.
For an automotive brand, customer loyalty is worth its weight in gold. Once you've managed to sell them their first vehicle, securing their loyalty means selling them several vehicles over the course of their lifetime.
The more loyal customers you have, the longer you'll last.
But loyalty isn't what it used to be, as the range of products on offer becomes ever more varied. Factor in fluctuating prices, high interest rates and long waits for delivery, and it's not surprising to see brand loyalty falter.
A recent study by J.D. Power concludes that carmakers are finding it increasingly difficult to retain their customers. One of the unexpected side-effects of the microchip shortage is that consumers who have kept their vehicles longer than they were used to are going to the competition to try something new.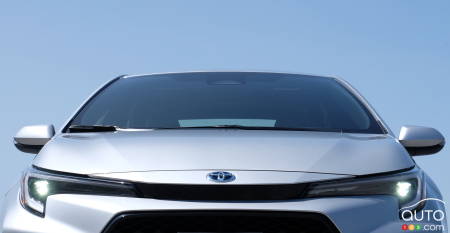 Tyson Jominy, J.D. Power VP of data and analytics, explains that "As vehicle availability increased and more choices hit the market, loyalty among brands as a whole saw a decline [in 2023]. Additionally, owners were tied down to their vehicles for longer than normal due to ongoing supply chain disruptions, and as a result were more likely to experience problems with their vehicles."
This recent confluence of factors has evidently led some consumers to try a model with a different badge on the back. The thinking is that previously, owners would replace their vehicle before it experienced problems, which would bring them back to the same brand, since it had proved reliable. Whatever the exact cause, "consumers are looking to get behind the wheel of something different and are no longer remaining as loyal to a brand," believes Jominy.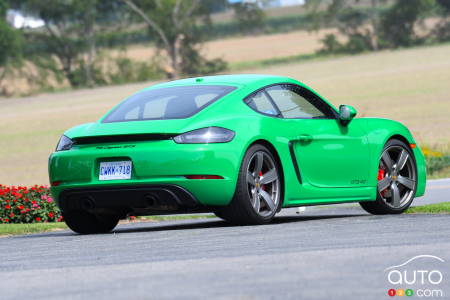 The study
J.D. Power analyzed trade-in data from September 2022 to September 2023 to compile a list of the brands to which new car buyers are most loyal. Porsche led in the premium car segment for the second year running, with a loyalty rate of 56.8 percent; Mercedes-Benz came second with 50.5 percent. In the premium SUV segment, Volvo and BMW led with 56.5 percent and 56.1 percent loyalty, respectively.
In the mass-market car segment, Toyota is up on top with 60 percent and Honda second with 55 percent. Among SUV buyers, Subaru enjoys the highest loyalty rate at 61.1 percent, while Toyota is not far behind at 60.5 percent.
Unsurprisingly, Ford tops the pickup segment with a retention rate of 64.6 percent, the highest score in the study. Toyota comes second with 60.4 percent.