Model:
Cadillac CTS
: Used
Vehicle Type:
Luxury sedan, wagon or coupe
The Verdict:
Though owners love the look and ride of the last-generation CTS, a wide range of well-documented problems (major and minor) mean this is a model to shop for cautiously. Opt for any extra warranty coverage available if you're set on a last-gen CTS or protect yourself with a low-mileage unit with plenty of the Cadillac powertrain warranty remaining.
Price Of A Used Cadillac CTS:
Due to the wide range of model variants, drivelines and options, Cadillac CTS pricing in the used market varies widely. Older, high-mileage units will likely start in the low teens with newer, loaded, low-mileage units commanding $50,000 or more. Rich selection exists between $20,000 and $40,000.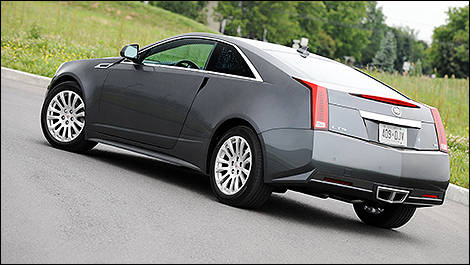 Photo: Matthieu Lambert


What Owners Like:
Performance from the larger V6 engine is rated highly, with sophisticated looks, a rich and high-tech cabin layout, AWD confidence and overall ride, handling and performance gaining owner praise as well. Ditto for noise levels and the lengthy list of technology options. This appears to be a car that'll satisfy drivers after comfortable travels with a distinctively sporty side.
What Owners Dislike:
Owners of Cadillac CTS models with the smaller engine typically wish for better performance, and many owners say they wish for more rearseat space and a wider opening to the trunk. Many owners of models with AWD report heavy fuel consumption, too.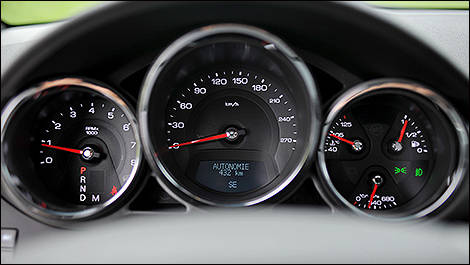 Photo: Matthieu Lambert

History/Description Of The Used Cadillac CTS:
Classy, high-tech, and placing comparable BMWs and Audis square in its sights, this second-generation CTS expanded from its initial offering as a sedan to include both a Sport Wagon and Coupe variant. All three body styles were available with All-Wheel Drive (AWD).
Most offered the choice between a 3.0L or 3.6L V6 engine. Six-speed transmissions in the driver's choice of manual or automatic were available, depending on the model in question.
All expected high-end options were available, including climate-controlled seats, navigation, and premium audio. Note that CTS models were named "CTS" for two-wheel drive or "CTS4" for AWD. Then, the engine's displacement followed.
The popular up-level 3.6L engine made 304 horsepower early on, and 318 towards the end of the generation. The 3.0L unit made 270 horses.
Photo: Matthieu Lambert
Common Issues With The Used Cadillac CTS:
Common issues with this generation CTS were numerous. Check out an owner's forum, like
www.cadillacforums.com
or Google search for "Cadillac CTS Reliability" or "2008 Cadillac CTS Engine Problems" for a more detailed look.
As a rough guideline, the most commonly reported issues include oil consumption, which is well-documented within the online owner's community. Note that not all models were affected and that many owners enjoyed a reliable motoring experience in their CTS -- though shoppers are advised to start a test drive by checking the condition and level of the oil for signs of trouble, nonetheless.
An issue with timing chains and/or camshafts on earlier models means that shoppers should avoid a
2008
or
2009
model without opting for extended powertrain warranty coverage as a minimum.
Have the brake system and rear differential inspected by a Cadillac technician, as several owners reported premature wear and failure of these components, respectively.
Avoid a model that exhibits any signs of rough shifting or slippage from the transmission, and be sure that all electronic interior components function properly. Pay special attention to the power seats, the navigation and the stereo as these are reported somewhat frequently to fail.
Address any "Check Engine" lights that may be present, too. Other concerns include interior squeaks and rattles, especially from the rear parcel shelf, and weather stripping that creates wind noise on coupe models.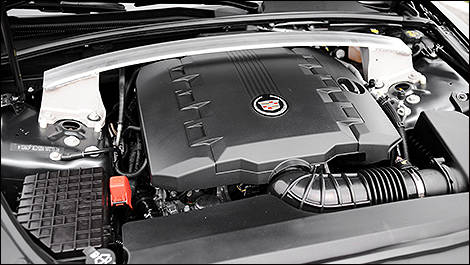 Photo: Matthieu Lambert
2013 Cadillac CTS