Global carsharing company car2go has just launched "ride2provide," a donation feature to be integrated into the car2go mobile app for iPhone and android iOS.
The new initiative seeks to help car2go communities in 15 North American cities work together in donating to a charitable cause, and will first kick off with a 90-day partnership with Whole Planet Foundation as the program's first exclusive charity.
Across North America, car2go members will have the opportunity to view a number of "heart cars" labelled with $1 donations based on their current location within the Home Area, where members can pick up and drop off a vehicle. For each "heart car" used, car2go will contribute a lump sum donation directly to the Whole Planet Foundation.
"Since car2go's inception, we have long supported our members by helping them get from Point A to Point B with complete ease," said Paul DeLong, Chief Marketing Officer of car2go North America. "Our support for Whole Planet Foundation reinforces our commitment to the communities we serve, and we hope that by connecting our members through ride2provide, we can harness this power and help aspiring entrepreneurs around the world build a stronger future for us all."
Source: car2go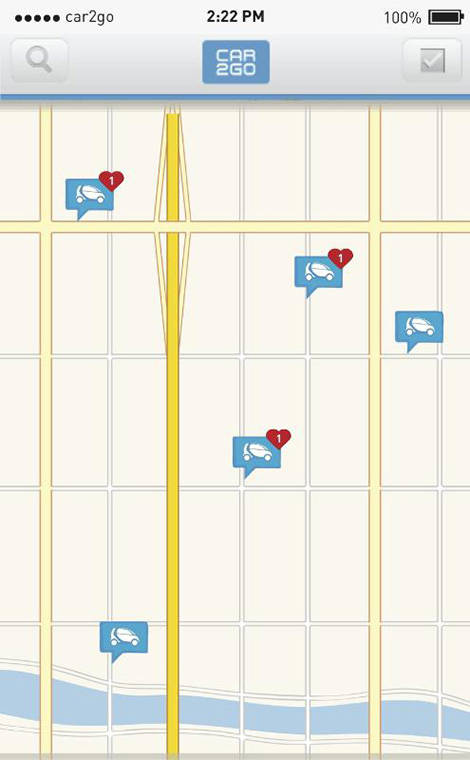 Photo: car2Go