Chevrolet's stand at the upcoming SEMA Show will pack more performance cars than ever, from the small new Spark to the iconic Corvette.
The list includes the Malibu Turbo Performance Concept (the fastest Malibu ever built), 2014 Impala Concept, Spark Z-Spec and Sinister, Sonic Z-Spec 1 and Z-Spec 2.5, and Cruze Upscale.
As for customized versions of the Camaro and Corvette, GM is letting fans wait until SEMA to find out.
''At Chevrolet, performance comes in many different forms that appeal to many different customers -- and that's exactly what we demonstrate at the SEMA Show,'' said Chris Perry, vice president of Chevrolet marketing. ''We play close attention to the reaction our concepts receive, because the feedback helps determine the viability for producing new accessories and even special-edition production vehicles.''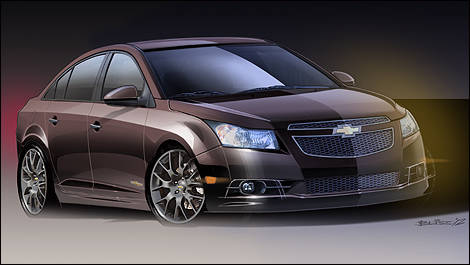 Photo: General Motors