Starting this August, Chevrolet will offer some new limited-edition colours with the 2014 Sonic including:
Deep Magenta Metallic (from August to October);
Cool Blue (from November to March);
Green Dragon (from the 1st quarter of 2014).
"We know that about one-third of our
Sonic
buyers note exterior colour as an 'extremely important' factor in their purchase process, a higher percentage than other small car buyers," said Michelle Killen, lead creative designer in General Motors' colour and trim studio and exterior paint expert for Chevrolet.
The limited-edition colours will be applied with the "three-wet" paint process at GM's Orion Assembly Plant. The technique ensures high quality while reducing environmental impact. GM was the first automaker to use the process, in which 3 layers of paint are applied one after another without drying, thus requiring only a single trip through the oven.
No word yet on Canadian availability.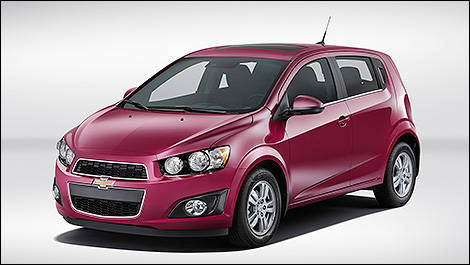 Deep Magenta Metallic (Photo: Chevrolet)