Auto123 compares the 2019 Kia Sorento and the 2019 Nissan Pathfinder
Once upon a time it was a rugged off-road vehicle, but today the 2019 Nissan Pathfinder is, as much as anything else, an alternative to the minivan. The Kia Sorento, which was one of the brand's first really popular vehicles with its Mercedes look-alike styling, has become one of the Korean automaker's best-selling vehicles. Which one gives you the most for your dollar?
2019 Kia Sorento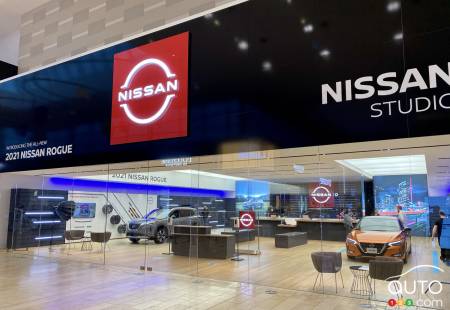 Kia surprised many in 2016 with a new Sorento that delivered levels of refinement and quality uncommon for a mainstream SUV in this price range. The South Korean manufacturer pushes the bar a little higher for 2019 with an update offering new styling, a new transmission... and one less engine in the product offering.
The new transmission is an 8-speed automatic unit delivered with the 3.3L (290-hp) V6 engine, which is now standard in all versions except for the LX 2WD version. The 2.0L 4-cylinder turbo that was available in some versions is no longer on the menu. The remaining 4-cylinder is a 2.4L (185 hp) with a 6-speed automatic transmission and FWD. Aside from this entry-level variant, all Sorento models are equipped with standard all-wheel drive.
Our review of the 2019 Kia Sorento
Read also our Comparison of the 2019 Kia Sorento vs the 2019 Mazda CX-9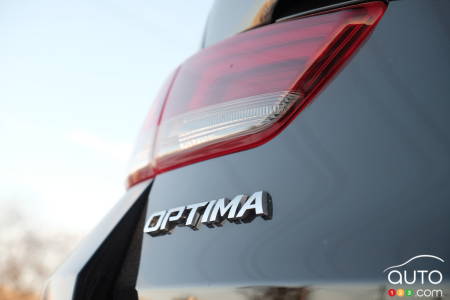 The LX is the only Sorento with a five-seat interior; all other versions have a three-row cabin for seven people. There's also a new instrument cluster, an updated centre console and steering wheel, upgraded navigation system with Android Auto and Apple CarPlay connectivity and induction charging for cell phones. New safety features for 2019 include a driver warning and lane maintenance assistance.
The 2.4L engine is a little borderline for a vehicle of this size, but it still carries the big Sorento with conviction, at least when the vehicle is traveling light. The V6 is the engine of choice, even if the fuel economy is higher. This is one of the few vehicles in this category whose interior gives the impression of belonging to a more luxurious category.
The LX version incorporates climate control, 6-speaker audio system, cruise control, 17-inch alloy wheels, heated front seats, manual driver's-seat adjustment and reverse sensors.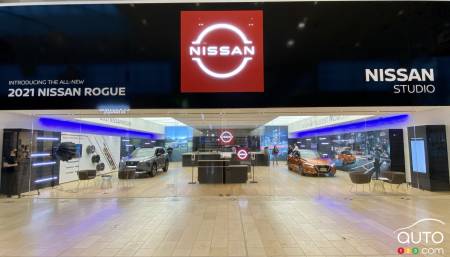 The EX brings a host of extras, including 18-inch wheels, dual-zone climate control, 110-volt audio-screen outlet, keyless entry, sunshades on the rear doors, heated steering wheel, auto-dimming rearview mirror, 14-way power driver's seat.
SX models feature 19-inch wheels, a premium stereo, 8-inch touchscreen with navigation, leather seats and ventilated front seats.
Consult our listing of pre-owned Kia Sorento vehicles available in your region of Canada
2019 Nissan Pathfinder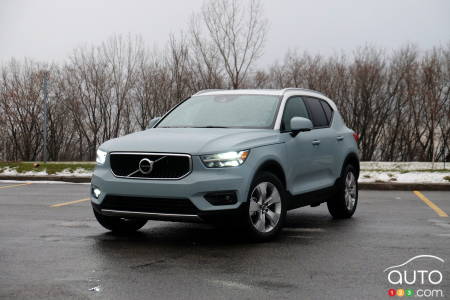 In the 1980s, the Nissan Pathfinder was part of the original cohort of sport utility vehicles, competing for off-road prowess with models like the Jeep Cherokee, Ford Explorer and Chevrolet Blazer. All of those early birds have changed a lot, of course, in fact truck-based utilities have almost disappeared from our roads to make way for crossovers. Nissan has adapted and redesigned the Pathfinder which is now an alternative to the van. While the driving sensation is closer to that of a sedan, the Pathfinder has retained a certain robustness with excellent towing capacity.
For 2019, this evolution continues as the Pathfinder gains parking sonar sensors and standard USB-C outlets in all trim levels, while the SL and Platinum versions are now equipped with standard LED lights.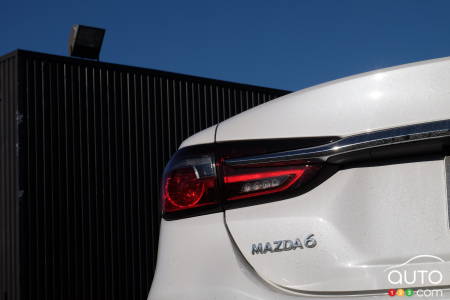 The power still comes from a 3.5L V6 that develops 284 hp and 259 lb-ft of torque. Power is delivered via Nissan's continuously variable automatic transmission (CVT) and a choice of front-wheel drive or all-wheel drive. The finishing levels are S, SV, SL and Platinum. The S is basically a FWD model and can be optioned with four-wheel drive, while the other versions are delivered with AWD the standard configuration.
It's characterized by its comfortable drive that some find too soft, and performance that's greatly diminished by the CVT unit, which is certainly relatively economical but seems a total stranger to the notion of pleasurable driving.
The Pathfinder arrives pretty well equipped in the Platinum version, featuring 20-inch wheels, panoramic sunroof, 360-degree exterior camera system, keyless entry, electric hands-free liftgate, intelligent cruise control, power-adjustable steering column, leather seats, heated and ventilated front seats, second-row heated seats and 13-speaker audio system with rear-seat entertainment system.
If that's not enough for $49,298, you can choose the Infiniti QX60, which is mechanically the same, but offers equipment and some other high-end features not found in a Pathfinder.
All Pathfinders come standard with tire-pressure monitoring and automatic emergency braking, but the SV adds Blind Spot Monitoring with a rear cross traffic alert and a more advanced tire pressure system that displays the pressure of each tire and includes Nissan's easy-to-fill inflation system.
Consult our listing of pre-owned Nissan Pathfinder vehicles available in your region of Canada
Advantage Sorento
The Sorento comes at a more affordable base price and with a better guarantee, a more favorable price/equipment ratio and better fit and finish.
Advantage Pathfinder
If you have to tow, the Pathfinder is able to pull 6,000 pounds vs 5,000 for the Sorento. The Pathfinder is also the one that will be most comfortable in off-road conditions and gets slightly better fuel consumption than the Sorento.
Similarities
In both cases, the third row available is for children. In terms of consumption, the numbers are very close and same thing for the price of high-end models that sell for similar prices.
Verdict
Even though we enjoyed the Nissan V6, the CVT box spoils some of the fun. However, for towing, it's the best choice. If not, we must choose the Kia Sorento that dominates in the other categories. With the V6, this is one of the best choices in the mid-size utility class.

2019 Kia Sorento
We like
Soundproofing
8-speed automatic transmission
Reasonable pricing
We like less
Cargo capacity could be better
4-cylinder engine is a little borderline
Fuel economy a little high
2019 Nissan Pathfinder
We like
Comfort
Interior space
Towing capacity
Reasonable fuel economy
We like less
Numb driving
Generic style
Technologically a little behind

Specifications
...
2019 Kia Sorento
2019 Nissan Pathfinder
Transmission
6- or 8-speed auto
CVT

Drivetrain

FWD or AWD
FWD or AWD
4-cyl2.4L (FWD)
AWD
Fuel economy (city)
10,7 L/ 100 km
12.1L/100 km
Fuel economy (highway)
8.2L/100 km
8.9L/100 km
6-cyl AWD
12.5L/100 km
9.7L/100 km
Fuel Tank
71 L
74 L
Engine
Type
Gas
Gas
Output
185 hp
284 hp
Torque
178 lb-ft
259 lb-ft
Cylinders
4 cylinders
6 cylinders
Displacement
2.4L
3.5L
Type
Gas
Outout
290 hp
Torque
252 lb-ft
Cylinders
6-cylinder
Displacement
3.3L
Capacity
Cargo

space

1,077 L, 2,066 L
1,201 L, 2,260 L
Towing capacity
2,267 kg (V6)
2,722 kg
Dimensions
Length
4760 mm
5042 mm
Width
1890 mm
1963 mm
Height
1690 mm
1766 mm
Wheelbase
2780 mm
2900 mm
Warranty
5 yrs/100,000 km
3 yrs/60,000 km

Price

$27,995 to $48,865
$33,198 to $49,298