The tires are on our vehicles today are stronger and better than ever. They are not infallible, however - no product ever is.
And the further back in time you go, the more stories you can find of tires that have run into problems. Recall the Firestone scandal with Ford vehicles in the 1990s. Tire defects were the cause of many accidents and deaths (over 270).
And now a similar story involving a Goodyear product has surfaced. In fact, a criminal investigation has been opened into the company's handling of a recall campaign for a tire that had problems more than 20 years ago.
That campaign concerned the Goodyear G159, a tire originally produced between 1996 and 2003. An investigation revealed that in multiple instances, tread separation led to accidents, some of which were fatal.
According to the Associated Press, it's not yet clear why a grand jury is collecting evidence now, but it's likely an attempt to determine whether Goodyear acted in good faith regarding the tire defect when it was first informed of the problem, apparently as early as 2002. The company says it did.
The investigation by the National Highway Traffis Safety Administration (NHTSA), the equivalent of Transport Canada, began in 2017, when a lawsuit was filed alleging that safety defects led to recreational vehicle (RV) crashes that resulted in deaths and injuries to their occupants.
Browse cars for sale available near you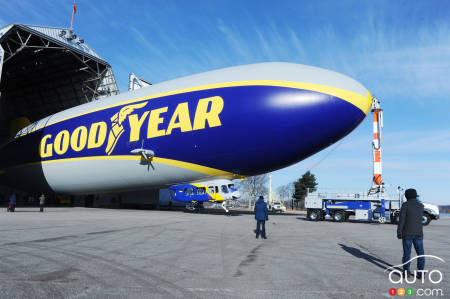 Goodyear began cooperating with the NHTSA investigation in 2018, but initially declined to issue a recall. At the time, the company insisted that the tires were not defective, but rather had been used in violation of their prescribed operating conditions (overloaded, underinflated tires, etc.). Goodyear claims that RV manufacturers also failed to specify proper loads.
In its statement to the Associated Press, Goodyear said the G159 has always met the company's strict safety standards.
Making the affair complicated was the fact that by the time Goodyear finally agreed to a recall in 2022, the tire had not been produced for nearly two decades, virtually eliminating the possibility of finding one in a store or even on the road.
The number of tires affected is unknown. Production ceased in January 2003. This date is important because NHTSA says Goodyear knew about the problem before production ended, which would have justified launching a recall campaign as early as 2002. For its part, the company says it was not made aware of the higher-than-usual failure rates until the allegations were presented to it in 2017.
A knotty problem for the courts. Tragically, people lost their lives as a result of faulty tires, and while much time has past, we can hope the investigation sheds all needed light on the matter. And if people acted in bad faith, let them be brought to justice and redress be made to the victims.