Toronto, the Canadian gathering


Yes, it's in Toronto that THE Canadian International show is held, as it's the one that can be true to its name. This is the show where the Canadian premieres are presented. No big surprises this year, besides the DaimlerChrysler's new Sprinter; despite being a commercial vehicle, they put great effort in its unveiling. However, the vehicle has revolutionized the market in its category since its launch, worldwide. Another vehicle that was more quietly launched the day after the big media day was the Hyundai Veracruz. And let's not forget the Mercedes-Benz SLR 722 Edition.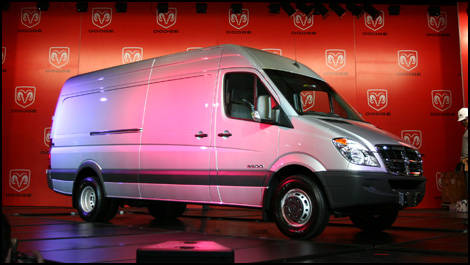 2008 Dodge Sprinter


Concepts
Several prototypes were also presented, such as Acura's crowd-gathering Advanced Sedan Concept, penned by designer Dave Marek. The Americans showed off the Camaro and the Challenger; the latter is promised for the fall of 2008 by DaimlerChrysler, and they even placed a countdown clock in the Canadian assembly plant that will build it to announce when the first example will roll off the line. DaimlerChrysler was very proud to present the car after rumors and announcements of job layoffs. There was also Mitsubishi's Prototype X, said to be the next Lancer Evolution, and the Lexus LF-C Concept.
Environment
Here's a topic that often came up, and which affects many automakers. The governments are seriously pointing the finger at them, a little too much, according to Reid Bigland, the new Canadian President of DaimlerChrysler. There's floor space for green vehicles in almost every manufacturer's stands.
A tribute to the past
In a well laid-out corner, it was nice to see a few beauties of yesteryear. Some Studebakers were proudly parked on the 700 level. We also had the opportunity to admire cars of the 60's and the 70's, which quickly evoked memories as these are the first cars that we drove; for me, at least...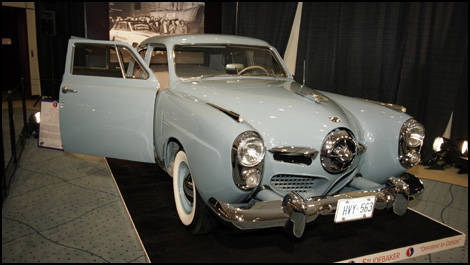 Studebaker ''Different by Design'' Exposition