Last week's tragic death of Porsche Cup driver, Sean Edwards, in Australia has cast a sad, dark cloud over auto racing. Sitting in the passenger's seat of a Porsche 996, Edwards was coaching a young racer when the car violently hit a tire barrier.
Sadly, there's been an increase in fatal accidents on the racing scene over the past few months. The top series have been spared, though (Ayrton Senna was the last F1 driver to die during a Grand Prix in 1994, NASCAR hasn't seen a death since Dale Earnhardt Sr. crashed at the Daytona 500 in 2001, and IndyCar's Dan Wheldon was the last to suffer a deadly fate in Las Vegas two years ago).
Of course, these three series have made major improvements to their cars and tracks in terms of active and passive safety when compared with a decade ago.
However, tragedies are multiplying in other series: Henry Surtees in Formula 2; Allan Simonsen at Le Mans; Wolf Silvester in VLN; Jason Leffler in Midgets; Andrea Antonelli and Marco Simoncelli in a motorcycle race; Scott Kalitta in Funny Car NHRA, and many more in Sedan and GT national championships around the world, not to mention the small American speedways. Let's not forget how close Robert Kubica came to dying in a rally event.
It's hard to explain, because like I said, race cars are much safer now than they were in the past. Racing venues also offer increased protection including larger run-off areas.
The only logical explanation, as far as I'm concerned, is the growing number of amateur or semi-professional drivers (including the so-called gentlemen drivers). More cars on the track obviously means more risks of an accident.
These racers often are not in great physical shape and lack experience, and track time. They also want to emulate the pros and therefore behave too recklessly at times.
Auto racing's various governing bodies must quickly find solutions to prevent tragic accidents like the ones that keep piling up at the moment. Motor sports will always be dangerous in some way, but certain measures need to be taken to boost safety.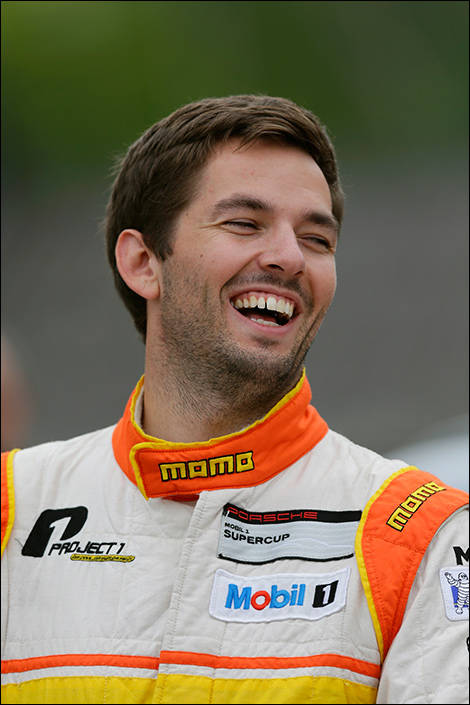 Sean Edwards (Photo: Porsche)