As part of its 50th anniversary celebration, Lamborghini and its head designer Walter De Silva unveiled the Egoista, a supercar concept that represents "hedonism taken to the extreme."
This single-seater borrows design elements from Apache helicopters including a separate cockpit that can detach from the car itself.
"I am very attached to this Italian brand, being an Italian myself," he said. "I wanted to pay homage to and think up a vehicle to underline the fact that Lamborghinis have always been made with passion, and with the heart more than the head."
The Lamborghini Egoista is motivated by a 600-horsepower 5.2L V10 engine. The aluminum and carbon fibre body sports a matte grey finish and uses a special anti-radar material.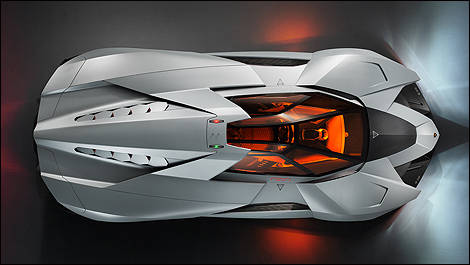 Photo: Lamborghini