• The gradual-then-lightning-fast growth in sales of EVs in California foreshadows what's to come elsewhere.
To get an idea of trends in the automotive industry, the United States with its massive market is a good place to start looking. And the lead trendsetter within the U.S. is usually the state of California.
The state has long been a pioneer when it comes to electric vehicles, not only in the United States, but in North America as a whole. There are incentives in place there to encourage consumers to make the transition, but it's also a place acutely aware of climate change and its dangers.
California is thus a clear bellwether regarding the transition to electric vehicles, and here's what things look like there:
• If California were a country, it would rank fourth in terms of total electric vehicle sales, behind China, the USA and Germany.
• Over the past five years, the percentage of new vehicle sales consisting of all-electric vehicles has risen there from 2 to 22 percent.
• In the second quarter of 2023, sales were up 70 percent in California compared with the same period in 2022.
Looking back at the state's experience with EVs, we see that once the percentage of electric sales reached 5 percent, growth started to rocket up. That happened in 2018, and it was the first time such a phenomenon had been observed within an automotive market. Today, 23 countries have reached the 5 percent threshold, meaning we can expect growth to explode in those markets as well.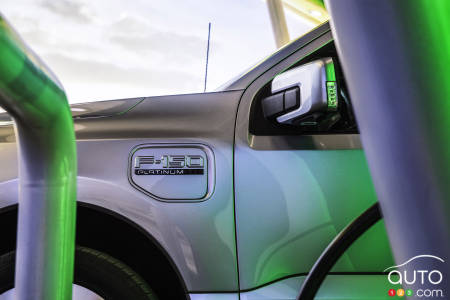 It's estimated that the rest of the United States is only three years behind California. Roughly speaking, if the trend continues, a quarter of new car sales across the U.S. could be electric by 2026.
This is of course speculative. There's no guarantee growth patterns will be the same elsewhere as in California. There are still large swaths of the population not ready to switch to electric vehicles. But it's safe to assume the availability of EVs will only grow across the industry, as traditional automakers seek to compete more effectively with Tesla, which continues to dominate the sector. The California firm recently overtook Toyota as the best-selling brand in California, an alarming development for all other manufacturers.
Tesla controls 60 percent of the US electric vehicle market.
Across the industry, an estimated $200 billion has been pledged to build 100 U.S. factories dedicated to EV battery manufacturing and electric vehicle assembly. And that's not counting investments by manufacturers like Volkswagen, Ford, Mercedes-Benz and GM in Ontario and Quebec.