Former Formula 1 driver David Coulthard would like to see twin pit boxes to increase the battles between teammates.
In his latest column for
The Telegraph
, Coulthard explains that each team should have twin pit boxes to avoid stacking cars.
Today a commentator for the BBC, 'DC' takes Monaco as an example, when the Safety Car came out, and the teams were forced to stack their cars when they pitted.
"This has fallen on deaf ears before, but I think we should have two pit boxes, because otherwise it neutralizes the inter-team battle as it benefits the guy in front. If you want to see a true battle of man against man we should get away from this single stop," said David Coulthard.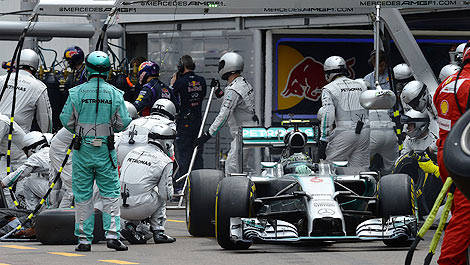 Nico Rosberg, pit stop at Monaco, Mercedes AMG. (Photo: WRi2)