It will soon be five years since French driver, Jules Bianchi, was linked to the prestigious Scuderia Ferrari. With the recent rumours of a possible move to Ferrari for 2014, let Bianchi reveal how his first encounter with a Ferrari F1 machine played out.
"Ferrari was looking for a first member to be part of its new Driver Academy. Nicolas [Todt] had watched me since my karting days, and he advised them to take me on. This turned out to be one of the biggest breaks of my career," Bianchi told
Auto123.com
while in Montreal.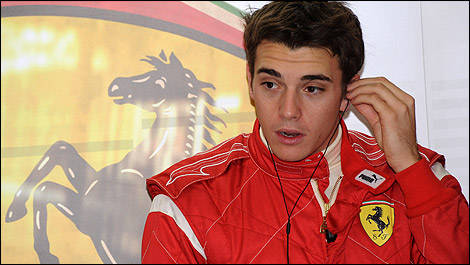 Jules Bianchi back in 2009. (Photo: WRi2)
His first taste of Formula1 came at the end of the 2009 season, where Bianchi took the Formula 3 Euroseries' title.
"I was awarded with a two-day test in a Ferrari F1 at Circuit de Jerez de la Frontera in southern Spain in early December 2009," Bianchi recalled.
His first lap in the car was a lot more than just an eye-opener!
"Everything; just everything was mightily impressive. I had tested a GP2 series car at the time, but driving a Formula 1 car was just breathtaking," Bianchi continued.
"In fact, it all started with the usual installation lap where the team checks if the car is running correctly, and if you sit properly in it. I did not find it striking, whatsoever. I was shifting gears by ear because I was not concentrating at all on the shifting lights on the steering wheel. I must have been shifting gears at 12,000 rpm. To me, that sounded pretty high because the GP2 engine only revved at 9,500/10,000 rpm. I told myself: 'Well, that's OK. It's fast, but not that much…'" said the Frenchman.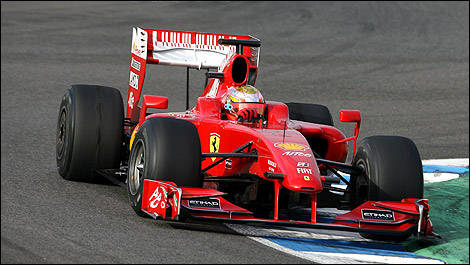 Jules Bianchi aboard Ferrari, in Jerez de la Frontera, in 2009. (Photo: WRi2)
Rookie mistake…

"When I came back into the garage, the Ferrari engineer told me: 'Now, you've got to really rev it and wait until the shift lights turn on to change gears.' I said to myself: 'This will not change things much.'
"I was sent back on the track and I quickly realised that this race car was out of this world! Completely mad! It was giving me an astonishing kick in the butt. I soon realised that the power was just unbelievable and I was entering unknown territory!" Bianchi said with a big smile on his face.
Jules Bianchi is contesting the 2013 season with the small Marussia team to gain experience. Wild rumours are sending him to Ferrari next year as a replacement for Felipe Massa. Will his dream become a reality?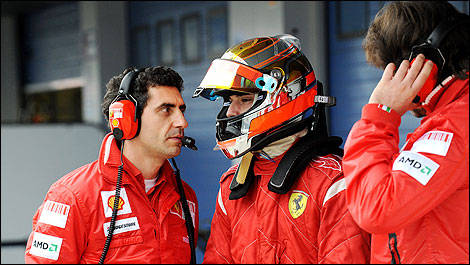 Jules Bianchi and Andrea Stella. (Photo: WRi2)