McLaren Formula 1 team created a stir during the winter tests with its new MP4-29 fitted with controversial yet innovative rear suspension that uses aerodynamically shaped wishbones.
After a solid first outing in Australia, the new turbo hybrid McLaren fell down the order during the following races.
Drivers Jenson Button and Kevin Magnussen claim the MP4-29 is lacking overall downforce, resulting in a difficulty to get the tires into their working range.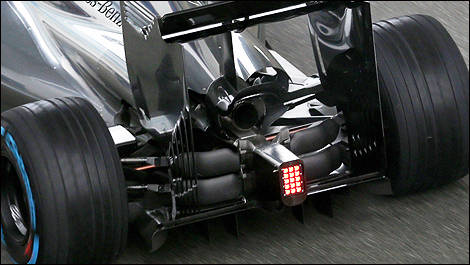 McLaren MP4-29 (Photo: WRi2)
Despite the setback, McLaren says it is fully committed to keeping its radical suspension blockers for the rest of the season.
According to the experts, these blockers are designed to
generate additional downforce at slow speed and reduce drag at high speed
.
However, it emerged others teams are not convinced of their benefit and think that the blockers actually increase drag, which can have knock-on effect in terms of fuel efficiency.
McLaren evaluated the MP4-29 without the blockers during the recent Bahrain tests.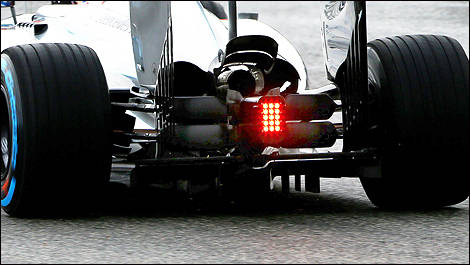 McLaren MP4-29 (Photo: WRi2)
McLaren race director Eric Boullier revealed that the data from the test had been encouraging and left the team convinced about the benefits of the blockers.
"We are happy with this," he explained. "In terms of downforce and drag numbers, it has been now validated, so we are now happy to carry on with this.
"The car has been developed around this device so we have to keep developing the car as it is now."