The Fiat Group was at the Sao Paolo auto show this week and presented an attention-grabbing made-in-Brazil design study. Simply called Fastback, the SUV takes its inspiration from the coupe-style luxury SUVs produced by BMW (X6) and Mercedes-Benz (GLE Coupe).
This vehicle is not the product of the automaker's Turin HQ, but was designed by the company's Brazilian division. Freed in a sense from the burdens of following the Italian carmaker's traditions and heritage, the designers of the Fastback were able to explore different avenues to come up with a product that is the antithesis of the Fiat 500.
The front end in particular stands out with its bold approach, characterized by the thin LED lights in the upper part of the fascia. Also impossible to miss is the large front grille, which features an outsized Fiat logo. As you move back, it's easy to spot the influences brought by similar German products, such as the roof that plunges towards the hatchback, which in turn features a spoiler and horizontal lights.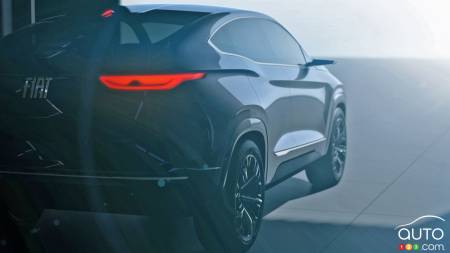 Inside, the designers let their creative juices flow, and the presentation is almost daffy. Front-row occupants are enveloped by the curved dashboard, over which dominates a transparent touchscreen that takes the place of all of the usual commands you'd find inside a modern vehicle.
The concept unveiled in Sao Paolo is for the moment no more than a design study, and is nowhere near a functional vehicle – meaning Fiat had no specifications to share regarding its platform or mechanics.
Automotive website Motor1 is reporting, however, that the head of the FCA Group's Latin American division has promised a big $1.2 billion investment to renew the company's product range in the region. This renewal process would include an SUV similar to the Fastback presented this week.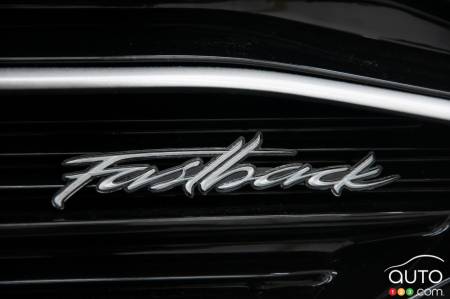 Consumers will be watching this closely, as this type of vehicle design has been used strictly for luxury vehicles up until now, and the Fastback could represent its introduction into the mass-market category.
If the concept does make it to the production stage, it won't be before 2020 or 2021. We can safely say that it will be sold in Brazil, but as for other markets, we'll have to wait and see.
It's clear that Fiat is sorely in need of some successes to gain back the love of consumers. A new approach in terms of design will certainly help, but the company will also need to address another significant problem the company continues to struggle with, which is its terrible track record for reliability.
And that's a whole other issue.