Model:
Ford Fiesta
: Used
Vehicle Type:
Compact Sedan / Hatchback
The Verdict:
Owners of the 2011 to 2013 Ford Fiesta loved sporty handling, solid build quality and youthful styling -- not to mention affordable hatchback flexibility on five-door models. The model looks like a solid used-car buy so far, though shoppers are advised to check for transmission issues for maximum confidence.

Price:
Fiesta pricing in the used marketplace starts around $8,000 for a basic, higher-mileage unit, with plenty of selection in the low-to-mid teens. Expect to pay close to $18,000 for a new, higher-grade, low-mileage unit.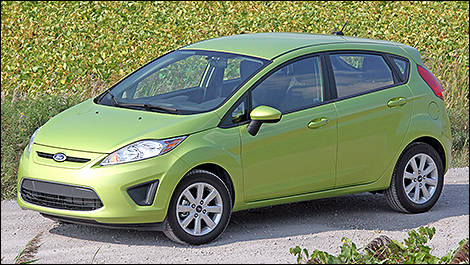 Photo: Luc Gagné
What Owners Like About The Used Ford Fiesta:
Owners tend to speak most highly about the Fiesta's fun-to-drive character, styling, and flexibility -- especially on hatchback models. Solid build and ride quality, as well as great fuel mileage, are also noted.

What Owners Dislike:
Cramped rear-seat legroom, modest performance and a tight cabin for larger drivers are among the most common complaints. On models with a manual transmission, some driving enthusiasts complain of a "mushy" clutch.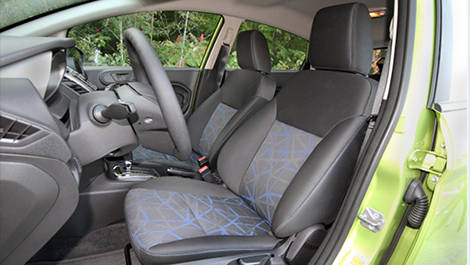 Photo: Luc Gagné


History/Description:
The Ford Fiesta hit the Canadian market in its most recent iteration for the 2011 model year and has just been redesigned for
2014
. Shoppers can check the entry-level Ford out in hatchback or sedan configurations, with trim grades including S, SE, SEL, and Titanium representing the ascension from basic to loaded, respectively.
All models featured a 1.6L 4-cylinder engine sending 120 horsepower sent to the front wheels. A 5-speed manual or 6-speed dual-clutch automatic were available.
Feature content included Bluetooth, 16" wheels, heated seats, exterior thermometer, Ford
SYNC
, fog lamps, USB audio inputs, cruise control, ambient interior lighting, capless refueling, and more --depending on the model selected.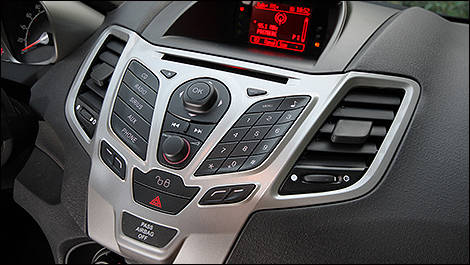 Photo: Luc Gagné