• Ford is recalling 422,000 SUVs to fix a problem with the image provided by the rearview camera.
• The problem is only with the 360-degree view camera.
• The recall affects Ford Explorer, Lincoln Aviator and Lincoln Corsair models.
Ford announced a new recall campaign to fix a problem with the rearview camera. A potential failure with the video output could prevent the camera's image from being shown inside.
A vehicle with a non-functioning rearview camera is not compliant with current regulations.
In total, some 422,000 vehicles are affected. The targeted models are the 2020-2023 Ford Explorer 2020-2022 Lincoln Aviator and 2020-2022 Lincoln Corsair equipped with the camera offering a 360-degree view.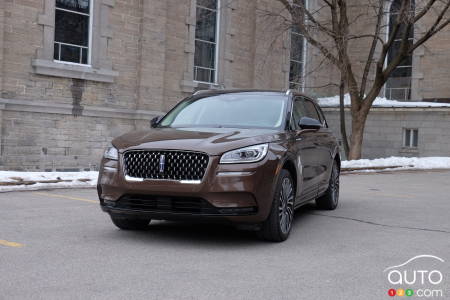 The recall expands and supersedes previous recalls by Ford to address the same issue in 2021 and 2023. Last year, the company performed a software update to the Image Processing Module (IPMB) to fix the glitch.
Ford said today that it is "working together with suppliers to identify root cause and provide the correct remedy as quickly as possible."
The U.S. National Highway Traffic Safety Administration (NHTSA), as well as its Canadian counterpart (Transport Canada), has stated the obvious, that the loss of the rearview camera image can reduce the driver's rearward visibility and increase the risk of an accident.
Owner notification letters are expected to be sent out on June 26.
Last year, Ford said it received reports of 17 minor incidents related to the problem and more than 2,100 warranty claims, but no injuries or deaths were reported.
In August 2021, NHTSA opened an investigation following Ford's recall of 620,246 vehicles in 2020 for another problem with the rearview camera. It aims to determine whether the automaker acted quickly enough and whether the number of vehicles recalled was sufficient.