The Genesis G70 sedan made quite an entry into the market, led by very positive critical reception. The model had the tools to aspire to rival the BMW 3 Series and Audi A4.
However, it was also flying the banner of a new manufacturer, and its sedan format obviously put it at a disadvantage in an era when buyers have flocked to SUVs.
Now, it appears the future of the G70 at Genesis is very uncertain.
South Korean daily JoongAng, citing an anonymous source directly involved in the project to produce a next-generation model, reported that development of the car had been officially halted.
Parent company Hyundai Group did not comment, other than to comment that it had nothing confirm.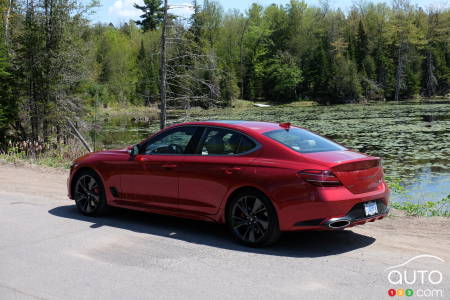 The reason given by the source is that at Genesis, the G70 is considered simply too... small. Customers are demanding larger models, especially SUVs. The source says that the planned second-generation car was in fact bigger, but to the point it would have been too close in size to the current G80.
The second-generation G70 would have been all-electric, which makes the prospect of it disappearing that much more disheartening for those Genesis fans ready to go electric with a car and not an SUV.
What's more, sales of the model have actually been fairly solid in North America. The G70's best year was 2022, with 12,649 units sold. In Canada, the results for the last four years are even more robust: 1,119 sales in 2019, 1,173 in 2020, 1,160 in 2021 ands 1,129 last year.
As a model of consistency, that's hard to beat.
In Europe, however, it's a different story. Only 96 G70s were sold there in 2022.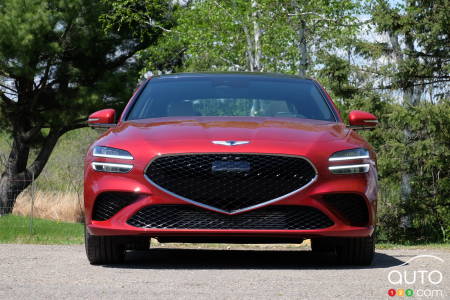 We caution that the demise of the G70 remains an unconfirmed rumour. We can only hope that that planned all-electric configuration of this excellent sedan does see the light of day.