Volkswagen has revealed details on the new Golf Cabrio before its scheduled appearance at the upcoming Geneva Motor Show.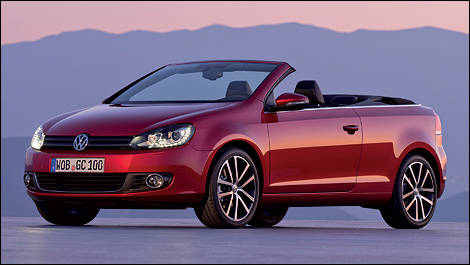 Photo: Volkswagen
Following in the design footsteps of the currently available Golf hatchback, the cabrio also features a new hind end, a lower roof line and a more prominently slicked back windshield that set it apart from its brother.
It includes LED rear lights similar to those of the GTI, a roll-over hoop that pops out automatically, a slew of airbags as well as electronic stability control. We'll also be able to flip the hood up and down at speeds of up to 30 km/h thanks to a hydraulic deployment system.
The automaker is offering six choices of direct injection, turbocharged engines producing between 103 and 207 hp. Of the six, four gas engines (TSI) and one diesel (TDI) will feature an optional dual-clutch transmission, and three variants will have a BlueMotion option.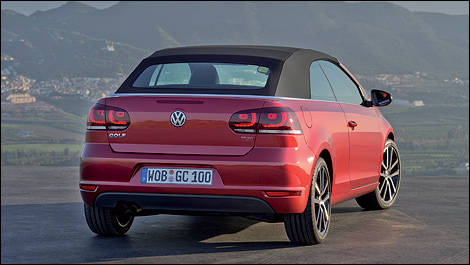 Photo: Volkswagen