(This guide is authored by a regular contributor to the specialized Tire News (Pneu Mag) magazine, which he co-founded over 10 years ago)
See also: The Best All-Season and Summer Tires for SUVs and pickups in Canada for 2019
Spring is just around the corner; in fact in your corner of the country it might already be here. And just about anywhere in Canada, whoever has winter tires on their car is looking forward to putting their summer tires back on, in many cases because theses tires are mounted on their original wheels that certainly look a lot better than those sorry-looking winter wheels (sometimes, half-rusted steel wheels). For others, it might also be because their original tires are beginning to show too much wear.
When is it time to buy new summer tires?
Today's cars and light trucks require much less maintenance than before. Even checking air pressure in the tires can be handled by the vehicle's computer that will warn the driver in case of low pressure. Nonetheless, nothing will tell you about tire wear other than a visual inspection. You might not be a tire expert, but you still can tell if a tire is wearing out.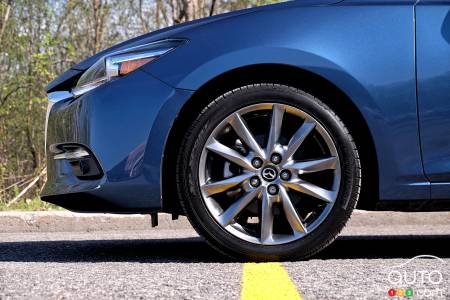 If in doubt, there's no better adviser than your local tire dealer. In this case, it's probably wise to consult a professional tire dealer, though a technician at one of those megastores might be able to handle your call for help.
So you say you're still seeing treads on your tires? That does not necessarily mean they're still safe. In many areas, the law requires that you change your tires if there's only 1/16th (2/32nd) of an inch of depth left of the grooves. But don't take that to mean you can keep riding on yours! Some tires with about 5/32nd of an inch could still look good, but they'll be dangerous in heavy rain, as many motorists have discovered when their vehicle started aquaplaning in such circumstances. In short, if a technician tells you your tires have to be changed, best pay heed and do it!
Before you change tires
No matter how old your vehicle is, before mounting new tires on your car or light truck, it's a good idea to have the front end inspected and repaired or corrected if need be. Depending where in Canada you live, you might have put your ride through a rough winter; deep potholes (especially in cities) can easily have screwed up your wheel alignment. Irregularly worn tires are tell-tale signs of this issue!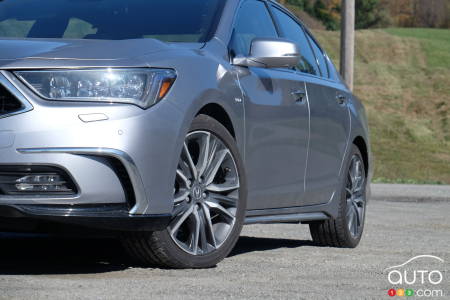 Which is the best tire for your car?
Obviously, in most cases, you should go for the same tire the car came with - but that depends what it came with. Sometimes a superior tire is preferable, and this is where the real work begins.
To make sure we got all our facts straight, we went to a well-known tire dealer in the Montreal area to find out which tires could be considered the best available on the market. Obviously this is one question that cannot be answered simply. Simply because, nowadays, there are too many applications. Imagine the more-than-1,000 sizes found in manufacturers' catalogs (which can be read only by computer since there are so many!).
Before making a choice, consult an expert. Of course, you'll be looking for the least expensive tire possible. But there's a nuance to that: you should be looking for the best quality for the price! A cheaper tire is always possible but if that's your sole criteria, you're likely to lose in terms of comfort, road-handling and durability.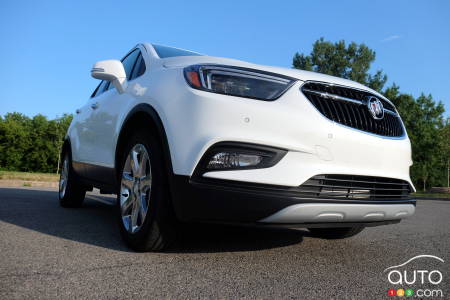 It's important to understand that most cars require a specific type of tire that might not always correspond to the price you expected/hoped to pay! For example, so many cars come from the manufacturer with so-called "performance' tires with the Z speed index.
Speed index
The speed index refers to the maximum speed a tire is rated to sustain for a pre-set amount of time. The letter identifying it can be found on the sidewall of a tire, after the size of a tire.
For example, a tire size of 205/55 R16 means the tire has a tread surface that's 205 mm wide, while the sidewall measures 55% of that width. The R indicates it's a radial tire while the 16 is in inches to identify the circumference of the wheel on which it's to be mounted. Then follow digits like 94Z. What's most important is the letter. In this case, the Z means the tire can sustain a speed of 149 mph (240 km/h).
Nowadays, standard tires will come with S, T, H or Z ratings meaning sustained top speeds of 112 mph (180 km/h), 118 mph (190 km/h), 130 mph (210 km/h) and 149 mph (240 km/h). It's always best not to go for lower indexes, though many dealers will offer H-rated tires that are more comfortable and ensure a smoother ride than Z-rated tires can deliver.
The last remark also applies to "Run-Flat" tires found on many new cars. Often criticized for their hard ride, they tend to be overlooked by motorists in favour of smoother tires. They are a viable an option but be aware that your vehicle then probably doesn't carry a spare tire.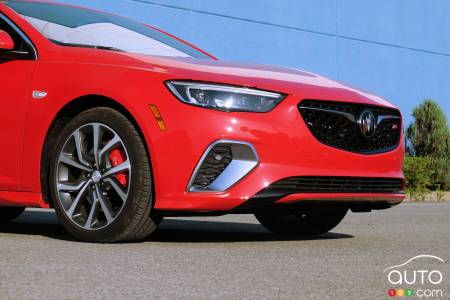 All-season and green tires
It's far less common these days to talk about "summer" tires. These are tires with little tread and aimed mostly at very high-performance automobiles. Today, most vehicles are sold with "all season" tires and that's what most people should be looking for when buying tires. This type of tire has treads designed to evacuate as much water as possible on wet pavement. They're also designed for light snowfalls (except in Quebec from December 1 to March 15, when they're not permitted).
What's more, many popular-size tires are available in a "Green" design. Green tires are made of different (and sometimes harder) rubbers that reduce road friction, hence improving fuel economy. They are considered to be more eco-friendly, but keep in mind that what they gain in fuel economy, they might lose in road grip, especially on wet pavement.
By the way, it's possible to order most car tire tires online. That said, if your knowledge of tires is limited, we do recommend that you visit a professional tire centre and speak with a qualified expert.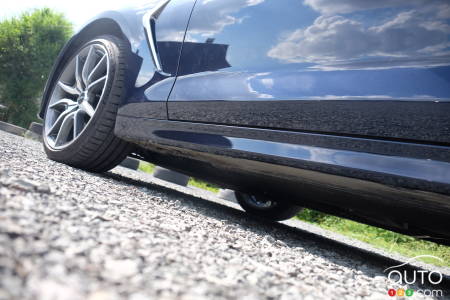 So, what now?
Depending where you live in Canada, what follows are recommendations for the best all-season and summer tires available on the market in 2019. Note that this is only a sample since there are so many makes and models out there. But as mentioned, keep in mind that you should choose a tire based on its quality first, and its price second!
1. Michelin Premier A/S
This most recent product from French tiremaker Michelin is slightly more expensive than most competing products but it is available for cars, minivans and even smaller SUVs and CUVs (crossovers). Its main characteristics are grooves that expand as the tire wears out. This helps the Premier A/S remain a great tire on wet pavement even as it begins wears, yielding better braking capabilities than any other tire on the market. The Premier also lasts much longer.