Honda is recalling close to 250,000 vehicles in the U.S. and nearly 30,000 more in Canada becausethey have rod-bearing shells that could wear out prematurely and become damaged. That could lead to the 3.5L V6 engine they're connected to stalling. Obviously, this increases the risk of an accident.
The recall targets some units of the following models:
- 2016-2018 Honda Pilot SUVs
- 2019 Honda Odyssey minivans
- 2019 Honda Ridgeline pickups
- 2015-2020 Acura TLX sedans
- 2018-2020 Acura MDX SUVs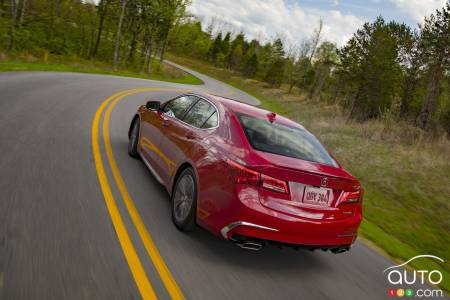 In documents posted on Friday by the NHTSA (National Highway Traffic Safety Administration), the U.S. equivalent of Transport Canada, Honda indicated due to a manufacturing error, the rod bearing shells could wear out prematurely, creating a risk of damage to the engine. The engine could start to function improperly or even stall when the vehicle is in motion.
Transport Canada says essentially the same thing on its website, explaining that "an engine failure could cause a sudden loss of power and/or increase the risk of a vehicle fire. Both issues could increase the risk of a crash or injury."
The carmaker says it has received 1,450 warranty claims in relation to the problem, but it has not received reports of any injuries.
Honda will advise owners of affected vehicles by mail, asking them to visit a service centre to have the engine inspected. If there is any damage, the impacted components will be replaced, explains Transport Canada.