The IIHS has revised its criteria for awarding its best rating, Best Safety Pick and Best Safety Pick+.
New side-impact tests are conducted with a heavier ram to reflect the increasing weight of vehicles.
Last year, 101 models earned one of the top two ratings; now there are only 48.
Among the top 2023 performers are the Rivian R1T, the Mazda CX-5 and CX-50 and the Kia Telluride and Hyundai Palisade duo.
When it comes to judging the safety of a vehicle, the most-cited results are those produced by the U.S. Insurance Institute for Highway Safety (IIHS), which conducts extensive collision testing of new vehicles introduced to the market.
The highest award a manufacturer can hope to receive for one of its models is the Top Safety Pick+ award. Next best is the Top Safety Pick designation.
In order to reflect new realities, but also to take into account new advances in safety, the test criteria are reviewed on a regular basis. This year, the IIHS has made updates to tighten the standards for the Top Safety Pick+, including a harder side impact test, as well as a test to evaluate the pedestrian, cyclist and collision detection systems found in today's vehicles.
This year, strong results on both of these tests are required to earn the agency's top award. More convincing performance is also required of headlights for a perfect score.
This may make it seem like fewer models are completely safe, but in the longer run, it compels manufacturers to offer even better-built products in the future.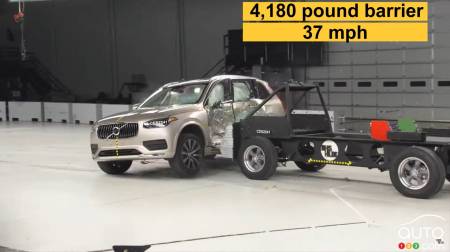 Top Safety Pick
To achieve this distinction, vehicles must now achieve the highest score (Good) in the frontal crash test series. In the new side impact test, which uses a heavier ram vehicle to better replicate the reality of today's heavier vehicles, models must obtain a Good rating or the second-highest rating, Acceptable.
For collision avoidance features, vehicles must have Advanced or Superior ratings for performance and technology designes to avoid collisions with pedestrians. This criterion was added because pedestrian fatalities account for a significant portion of the increase in roadway fatalities.
Finally, headlamps rated Acceptable or Good must be standard on all models. Thus, vehicles that had more basic headlights with their base versions can no longer achieve a Best Safety Pick rating.
Best Safety Pick+
Here, the requirements are even more stringent. Only the highest Good rating is accepted for the side impact test. Models must also achieve an Advanced or Superior rating for pedestrian collision avoidance, both day and night.
As you can guess, the new requirements have significantly narrowed the list of Top Safety Pick and Top Safety Pick+ winners. With last year's tests, 101 vehicles were awarded. As of today, there are only 48. Only 28 vehicles were able to earn a Top Safety Pick+ award.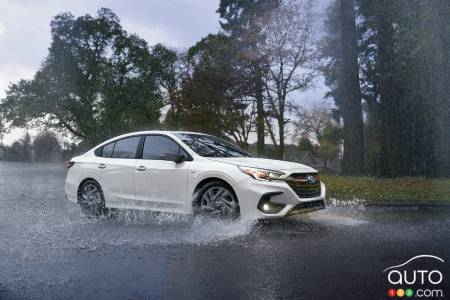 Here is the updated list of Top Safety Pick and Top Safety Pick+ vehicles (note that vehicles continue to be testes throughout the year):
TOP SAFETY PICK
Small cars
Honda Civic (except Type R)
Mazda 3
Toyota Corolla
Midsize cars
Hyundai Sonata (built after December 2022)
Subaru Legacy
Midsize luxury cars
Lexus ES 350
Small SUVs
Mazda CX-30
Mazda CX-5
Mazda CX-50
Nissan Rogue
Subaru Forester
Toyota RAV4
Toyota Venza
Midsize SUVs
Ford Explorer
Mazda CX-9
Midsize luxury SUVs
Lincoln Nautilus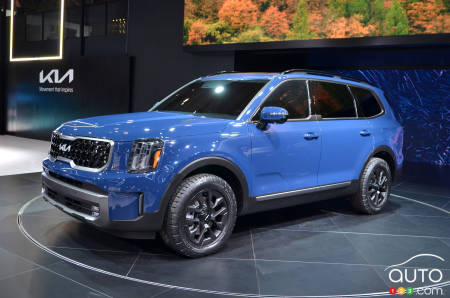 TOP SAFETY PICK+
Small cars
Acura Integra
Midsize cars
Subaru Outback
Toyota Camry (built after January 2023)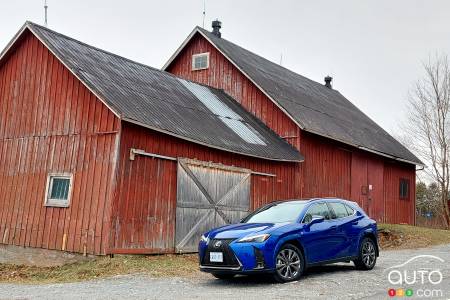 Large luxury cars
Genesis G90
Small SUVs
Honda CR-V
Honda HR-V
Lexus UX
Subaru Solterra (built after October 2022)
Midsize SUVs
Hyundai Palisade
Kia Telluride
Nissan Pathfinder
Subaru Ascent
Toyota Highlander
Volkswagen ID. 4
Midsize luxury SUVs
Acura MDX
Acura RDX
Infiniti QX60
Lexus NX
Lexus RX
Tesla Model Y
Volvo XC90
Minivans
Honda Odyssey
Toyota Sienna
Large Pickups
Rivian R1T (Crew Cab)
Toyota Tundra