From Indy Lights series
Andersen Promotions, which will oversee the licensing and operation of Firestone Indy Lights in 2014, announced that a new car for the series will be introduced for the 2015 season.
The current Dallara chassis will see several updates to enhance its performance for 2014. The majority of the updates will be applicable on the new race car to assist with budgets.
The selection of a chassis designer/manufacturer for the new car will be announced within 90 days from proposals submitted by four major manufacturers.
The process is being overseen by Tony Cotman, president and founder of NZR Consulting and the former IndyCar vice president of competition.
The new car will debut for testing in the second half of the 2014 season.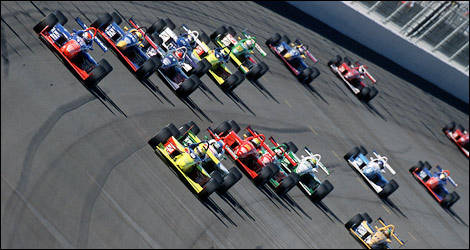 Photo: IndyCar