On September 12th, 1963, Porsche unveiled the original 911 at the Frankfurt Auto Show in Germany. Actually, 901 was its internal project number, but Peugeot protested on the grounds that in France it had exclusive rights to car names formed by three numbers with a zero in the middle. So, instead of selling the new model with another name in France, Porsche changed it to 911. Production began in September 1964.
The first generation weighed 1,080 kg and stood 4,163 mm long. It could reach 200 km/h thanks to a 128-hp, flat-six engine. Styling was the work of Ferdinand Porsche's son.
Despite a tepid initial response by consumers, the Porsche 911 went on to become one of the most iconic and successful cars of all time, both on the road and the track.
To celebrate 50 years of 911 production, Porsche this week unveiled in Frankfurt a
911 50th Anniversary Edition
limited to 1,963 units, 50 of which will be sold in Canada.
Source : lefigaro.fr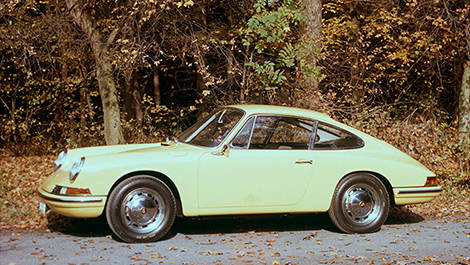 1963, Porsche Type 901 (Photo: Porsche)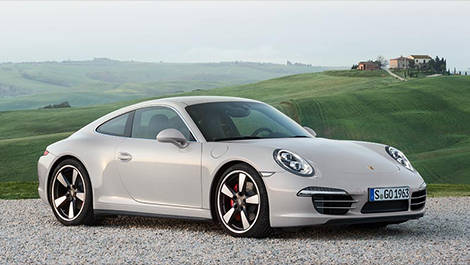 911 50th anniversary edition (Photo: Porsche)