Bertone presented the B 99 concept car at the Geneva Motor Show
last week
, giving us a glimpse of what the next entry-level Jaguar sedan might look like. After careful observation, though, the British automaker said it never ordered the project and that it is no indication of what Jaguar is planning.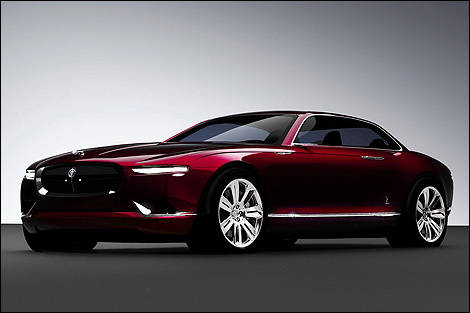 Photo: Bertone
That was straight from the mouth of brand director Adrian Hallmark, who wished to clarify the position of his employer with regards to the B 99. "We appreciate the fact that Jaguar is interesting enough for people to do a concept around. It's not that we are offended by it, or against it – it's just not for us".
He reiterated the automaker's intention of introducing a compact sedan in 2013 or 2014 to break into new segments, and also admitted that the design still hasn't been chosen, even though "a lot of work has been done" until now.
It's quite common for companies like Bertone to exhibit concept cars for a particular manufacturer without necessarily having its consent, as the strategy attracts clients who are impressed by the expertise on display.
Source:
AutoWeek