If you're a fan of Jaguar Land Rover, you know that its Special Vehicle Operations (SVO) division has three unique categories: SVAutobiography is the marque of peerless luxury, SVX is dedicated to all-action, all-terrain capability, and SVR is the sign of thrilling performance.
Each one of them was featured with a new model—the first time this has happened here in North America—on the eve of the 2017 L.A. Auto Show.
With the global debut of the 2018 Range Rover SVAutobiography, Land Rover introduces an unprecedented luxury SUV. The new flagship model combines sublime craftsmanship and technology, including rear doors that close at the touch of a button, rear executive class seating capable of up 40 degrees of recline and a fully refrigerated rear compartment with space for two 750ml bottles and two glasses.
More details on the 2018 Land Rover Range Rover.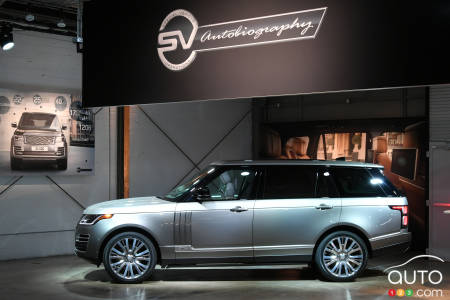 The North American debut of the Land Rover Discovery SVX adds the extreme capability offering to Special Vehicle Operations. The ultimate Discovery for off-road enthusiasts, the Discovery SVX delivers the unmatched Land Rover capability in a dynamic and distinctive manner without compromising comfort and practicality.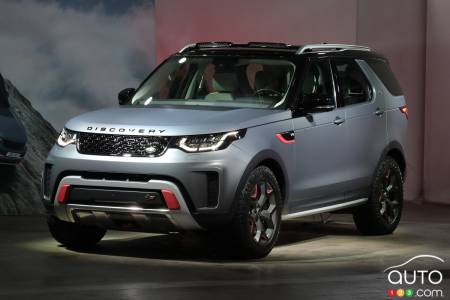 Also making its North American debut, the 2018 Range Rover Sport SVR offers outstanding on-road performance and handling. It is the fastest Land Rover ever produced and merges all-terrain capability with extreme power and advanced traction technology. The Range Rover Sport SVR boasts a 575-hp supercharged 5.0L V8 engine.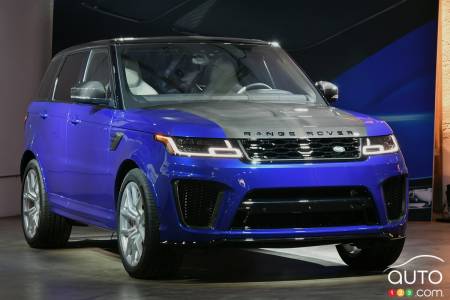 Further demonstrating the SVO capabilities, the Jaguar F-TYPE SVR and Jaguar XE SV Project 8 were also showcased at the event, with the latter announced as the world's fastest four-door sedan following a production-intent prototype's record lap of the Nürburgring Nordschleife.
With such desirable new models on the way and more already on the roster, it's no surprise that JLR (Land Rover, in particular) leads residual value rankings for a fourth straight year.