Model:
Jaguar XK : Used
Vehicle Type:
Performance Coupe / Convertible

History/Description:
The 1996 to 2005 Jaguar XK series might be the most popular used model to satisfy shoppers after a classy-as-heck British performance coupe or convertible. Strikingly elegant styling, standard V8 power and an interior packing more wood and leather than a furniture store were all part of the package.
This sophisticated model debuted with a 4.0L V8 generating 290 hp, and eventually gained a supercharged version of that engine with 370 ponies in the XKR model, which hit dealer lots in 2000. In 2003, both engines gained some horses — bumping output to 294 hp without the supercharger, and 390 with. Five- or six-speed automatics were standard on all models, depending on the year.
Look for leather seating, automatic climate control, a CD changer, heated mirrors, a power tilt and telescopic steering wheel, rain-sensing wipers and plenty more.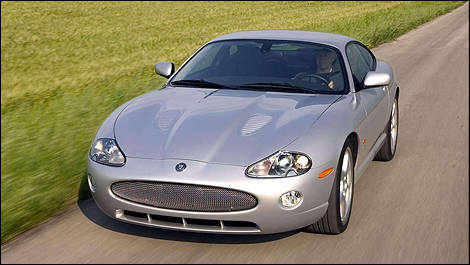 2005 Jaguar XKR (Photo: Jaguar)


What Owners Like:
Styling, performance, exclusivity and comfort were all highly rated here. XK owners taking to the web say they feel like they're driving a piece of art, and comment positively on the available acceleration and handling capabilities. With a kid seat-ready back seat and usable trunk, the XK has a delightfully practical side, too.
What Owners Dislike:
Numerous owners wish for more comfortable seats, a 'richer' and higher-quality cabin feel, and less wind and road noise at speed. Some interior control placements are awkward, and larger owners wish for easier entry and exit to the cabin. Finally, many drivers note that the XK is a large, heavy car and handles like one — albeit crisply and with plenty of grip.

Common Issues With A Used Jaguar XK:
Used Jaguars are largely bought for performance, looks and exclusivity first, and for reliability and low running costs a distant second. No difference here.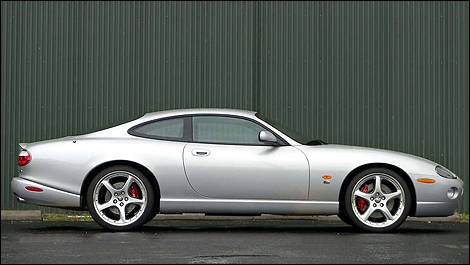 2005 Jaguar XKR (Photo: Jaguar)