Lamborghini brings the Urus SUV concept to the 2012 Beijing Motor Show, complete with 600 horses and seating for four, while offering the lowest emissions of any insanely powered luxury SUV. Powertrain details remain vague, but Lambo promises it will be the most powerful SUV on the road when it enters production, rumoured to happen for 2015.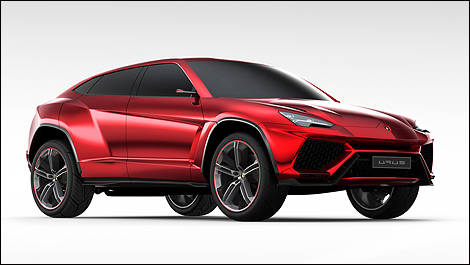 Photo: Lamborghini
The Urus concept features variable ground clearance and permanent all-wheel drive along with versatile luggage space. The interior features Forged Composite, a carbon fibre-reinforced plastic developed in partnership with golf titan Callaway.
Lambo says they'd be looking at about 3,000 units annually with a focus on the US, UK, Germany, Russia, the Middle East and China.
The urus, or auroch, was a large, wild cattle whose last surviving example died in the 17th century. The name choice continues Lambo's penchant for all things bullish.