Land Rover will be celebrating 70 years of existence in 2018 with a series of events and exhibits. Among them, the restoration of a long-lost and recently rediscovered early Land Rover model, one of three pre-production models displayed at the 1948 Amsterdam Motor Show.
The vehicle disappeared from view at some point during the 1960s, spending some 20 years in a field in England before being rediscovered and bought by a private individual who intended to restore it. The plan never got underway, but did draw the attention in 2016 of the team at Jaguar Land Rover Classic. Months of investigation led to confirmation of the model's historic origins stretching back to the very beginning of Land Rover's existence.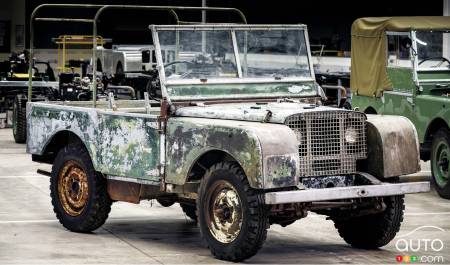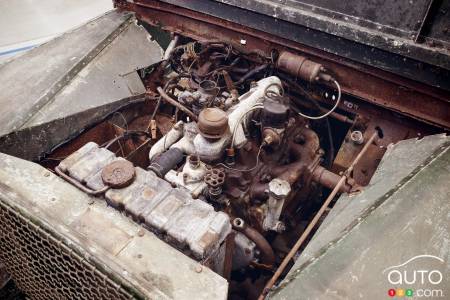 For one full year, the group's restoration team will work in the car to bring it back to life and make it operational once again. The plan is to officially unveil it at the culmination of the company 70th anniversary celebrations.
The pre-production Land Rover featured thicker aluminum body panels, a galvanized chassis and a detachable rear bed. The original light green paint scheme will be reproduced.
"This Land Rover is an irreplaceable piece of world automotive history and is as historically important as 'Huey', the first pre-production Land Rover…. There is something charming about the fact that exactly 70 years ago this vehicle would have been undergoing its final adjustments before being prepared for the 1948 Amsterdam Motor Show launch – where the world first saw the shape that's now immediately recognised as a Land Rover."

- Tim Hannig, Jaguar Land Rover Classic Director
Just how far has the British brand evolved over the past 70 years? Check out our review of the all-new 2018 Range Rover Velar for a vivid idea!