Lexus' rollout of the LF-ZC, LF-ZL concepts at the 2023 Japan Mobility Show in Tokyo marks an important next step as the brand moves towards an electric lineup.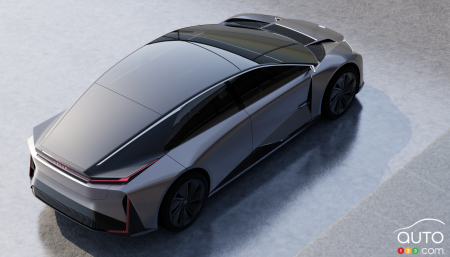 The Lexus LF-ZC electric car
Behind the name, which stands for "Lexus Future Zero-emission Catalyst", lies a concept with the stature of a compact sedan, but which promises interior space comparable to that of a larger vehicle.
This feat is made possible by a new modular platform, developed in collaboration with Toyota. This platform relies on "megacasting", a technique that modernizes the assembly process by reducing the number of parts.
Lexus' promise of doubled range (compared to the Lexus RZ and its 350 km) is possible because of the new prismatic battery, a sign of redefined efficiency.
But what really sets the LF-ZC apart is the Arene operating system. This intelligent OS, designed to deliver an unprecedented user experience, adapts driving characteristics to the driver's style thanks to artificial intelligence.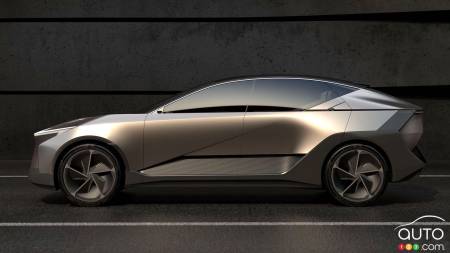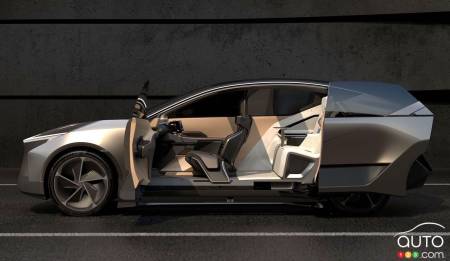 The Lexus LF-ZL electric SUV
This electric SUV concept is tagged as the next jewel in Lexus' crown. It represents a vision where technology, luxury and sustainability meet. The philosophy behind it? To ensure deeper interconnectivity between mobility, users and society, while embodying sustainable, eco-friendly luxury.
Beyond these technological innovations, Lexus has integrated bamboo into the vehicle's interior design. This material is both fast-growing and excellent at absorbing CO2, and we're to conclude from it a strong commitment by Lexus to adopt an eco-responsible approach.
In line with its ambition to be fully electric by 2035, with these two concepts, Lexus reaffirms its vision and determination to be at the forefront of electric mobility. Now we'll have to see what the final products look like, when they'll be ready, and in which markets the automaker plans to introduce them.