Back in April, Toyota announced a partnership with Microsoft to develop a revolutionary new infotainment concept. Today, the Japanese automaker detailed its unique on-board telematics system called Friend.
Designed in collaboration with Salesforce.com, Friend aims to create a system of instant message-like communications between the driver, the car, the dealer and the factory through the use of smartphones, tablet computers or desktop PCs. Basically, it will transform cars into hubs of interactive social networking similar to Facebook and Twitter.
According to the company, Friend will allow drivers to communicate with each other and arrange service appointments. Meanwhile, Toyota will use it to increase brand loyalty and keep customers up to date on maintenance schedules, for instance.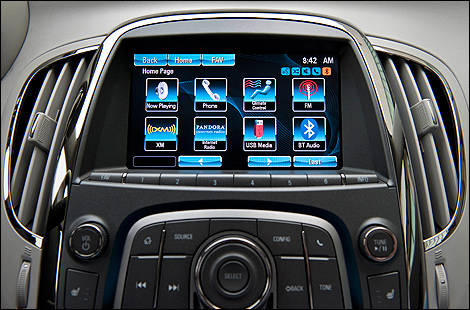 Photo : Buick Intellilink
The system will first be offered in Japan starting next year with the debut of the Prius Plug-in Hybrid and Toyota's new electric vehicle. Right now, there are no plans to sell Friend overseas, but Toyota is studying such a move as it strives to become a leader in interconnectivity.
In order to promote the technology, Toyota, Salesforce and Microsoft will invest 1 billion yen (roughly $12 million) in Toyota Media Service Co., the automaker's new media unit.
Source: Automotive News