The new Michelin Pilot Sport A/S 3 tire, which our very own Matt St-Pierre
put to the test
back in February, is now available for purchase.
Designed, engineered, and manufactured in North America, the Michelin Pilot Sport A/S 3 uses a unique tread design and additional innovative Michelin technologies -- including a variable contact patch based on vehicle weight and speed -- to provide very high levels of both dry and wet grip for enhanced confidence and control in a variety of weather conditions.
The Michelin Pilot Sport A/S 3 is available in a number of different sizes ranging from 175/65R15 to 285/35R20. Pricing has yet to be announced, however.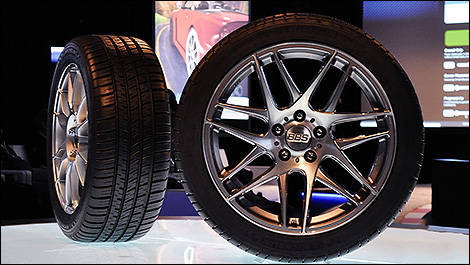 Photo: Mathieu St-Pierre