The new Mitsubishi Mirage G4 made its first public appearance in North America at the 2014 Montreal Auto Show. Currently sold in various Asian markets, this 4-door sedan will stop at a number of Canadian auto shows this spring as company executives gauge customer response.
"Our plan is to showcase the Mirage G4 and gauge what Canadians think of it and what they expect from subcompact sedans in general," said Kenichiro Yamamoto, president and CEO, Mitsubishi Motor Sales of Canada. "A solid business case for Mirage was confirmed by the successful 2013 launch of the Mirage hatchback model; with G4, we're indicating our intention to grow the Mirage lineup in Canada."
Powered by a 1.2L 3-cylinder engine and CVT, the Mitsubishi Mirage G4 features power mirrors with integrated LED turn signals, remote access, 15'' wheels, and ABS as standard equipment.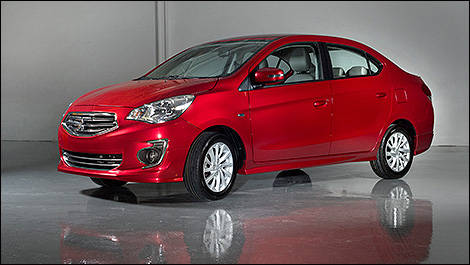 Photo: Mitsubishi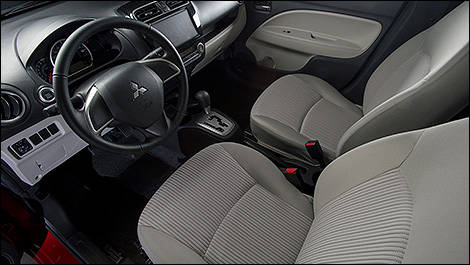 Photo: Mitsubishi