Sports cars of yesteryear
The British Empire is not the evil French Canadians once thought it was -- at least from an automotive perspective. We were able to enjoy an attractive collection of sports cars, saloons (premium sedans) and breaks (wagons). And let's not forget that England once dominated the small car market. The 2008 Montreal International Auto Show (MIAS), in partnership with "
Le Rendez-Vous des Anglaises
" automobile club, presents a special attraction called "100% British".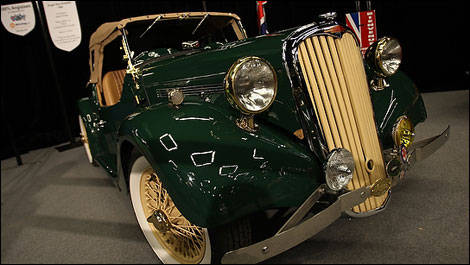 1948 Singer Nine Roadster
Not a sewing machine
Like most automakers at the time, Singer mainly produced sedans. It then ventured into the sports car world with the Nine Roadster. This limited-edition model (6,890 units) from 1948 was motivated by a 1.0-liter, 4-cylinder MG engine developing 36 horsepower. However, I can't recall if Singer exported a significant number of these cars to Canada.
MGs, the most popular
By far, the most popular and best-known English cars were the MGs. Following the TD and TF models was a series called MGA (1955-62), which featured a sleek, streamlined bodywork. At the MIAS, visitors can admire a 1961 MGA Mark II powered by a 90-hp, 1,662-cc engine and mated to a 4-speed transmission. The fastest of the bunch was the MGA with double overhead camshaft.
That being said, the most popular MG was undoubtedly the MGB, which followed the A in 1962 and lasted until 1980. When taking MGB GT, MGC and MGB GT V8 models into account, total production reached 524,470 units -- with more than half sold in North America. The red model showcased in Montreal dates back to 1969. Under the hood is the standard 1,795-cc, 4-cylinder powerplant. The 4-speed transmission, meanwhile, was optional at the time.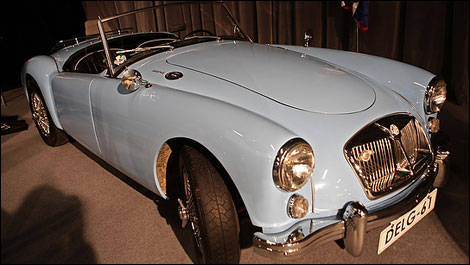 1961 MGA Roadster