Chrysler CEO Sergio Marchionne let a Chrysler secret slip: The Chrysler 300 and Dodge Charger will be outfitted with a brand new 8-speed automatic transmission that will lead to impressive fuel-economy numbers.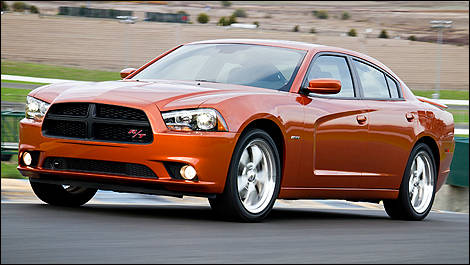 Photo: Chrysler
These octo-speed versions of the 300 and Charger will be equipped with V6 that will help the two reach fuel numbers in the range of 31mpg on the highway. While it's not clear if the AWD 300s and Chargers will see the same fuel efficiencies numbers, there have been rumours that a decoupling system will ensure the AWD models share the same numbers as their FWD brethren.
The V8 models to be introduced in 2012 are expected to house the same 8-speed transmission. And if Chrysler claims this new system will ensure a 15% fuel-economy boost, then that means their V8s would offer 370hp and 29mpg ratings. Interesting numbers.
Source: 
LeftLaneNews