Jaguar has revealed the prototype of its new Lightweight E-type, a further six of which will be built and sold... 51 years after the original.
The Special GT E-type project indeed started in February 1963 with the goal of building 18 cars. Only 12 of the aluminium-bodied Lightweight E-types were eventually built.
"The E-type is an iconic car, and the Lightweight E-type the most desirable of all," said John Edwards, Managing Director, Jaguar Land Rover Special Operations. "To be able to complete the intended production run of 18, some 50 years after the last Lightweight was completed, was an opportunity we couldn't miss."
A prototype Lightweight -- 'Car Zero' -- has been completed and will be officially introduced on Thursday at the opening reception to the Pebble Beach Automotive weekend, the world's most prestigious classic car event.
All six cars will be sold as period competition vehicles and all will be suitable for FIA homologation for historic motorsport purposes.
Source: Jaguar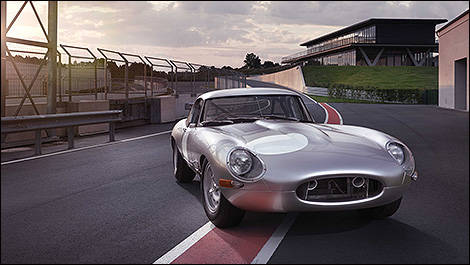 Photo: Jaguar