Over the last few years, styling is arguably what allowed Japanese automaker Nissan and its luxury division Infiniti to set themselves apart from the competition. You only have to look at the magnificent FX45 crossover or the world-acclaimed G35 to realize that stunning lines are what defines the pair.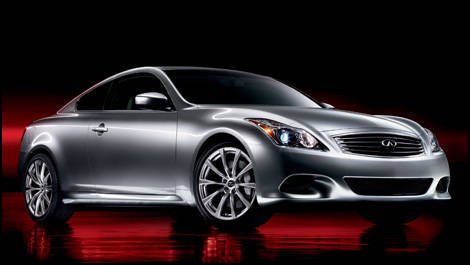 2008 Infiniti G37 Coupe
Consequently, pushing the envelope without messing with the consumer's expectations and perceptions is like a funambulist walking on a steel tread; the path to success is thin and risky. "Nevertheless, I believe we can say 'mission accomplished'. Our new products have retained the true character of Infiniti while upping the ante in terms of stylish and sleek lines," said Shiro Nakamura, Senior Vice-President of Design at Infiniti, during the New York International Auto Show.
The latest expression of this new, refined design philosophy is obviously the
G Coupe
, which now boasts a 3.7-litre V6 (up from 3.5L). "If you look at the car alone, you will have no problem identifying it as an Infiniti and you will recognize the personality of the G. But a closer look reveals major differences, so much so that you have to admit that it's no longer the same car," added the V-P.
The size is different, the wheelbase has been modified, the proportions have changed and the overall look is much more sophisticated. "Still, we managed to keep the soul of Infiniti," said Mr. Nakamura.
Even more striking, the all-new EX crossover, in concept form, displays the same levels of refinement and character but adds the newly evolved sophistication of Infiniti. "With the FX, we had reached a certain status in terms of design; so we looked to crank it up a notch with the EX. Although smaller, this new model combines the style of a regular crossover with the lines of a true sports coupe. It's definitely a success with regards to design and efficiency," explains Mr. Nakamura.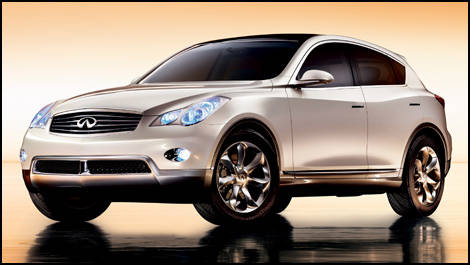 Infiniti EX Concept