After months of hemming and hawing and unforeseen delays, we've finally gotten to meet the Nissan LEAF e+, the extended-range version of the Japanese automaker's popular electric car. The car gets the official name LEAF PLUS for the Canadian market.
If we travel back in time a couple of years to the launch of current generation of the model, we can witness the general feeling of disappointment that greeted it due to the range it offers. Its 214 km on a charge paled in comparison with the Chevrolet Bolt, for example, which delivered close to 400 km. At the time the company promised an eventual extended-range variant. It took until this year's Consumer Electronics Show (CES) in Las Vegas to make that happen.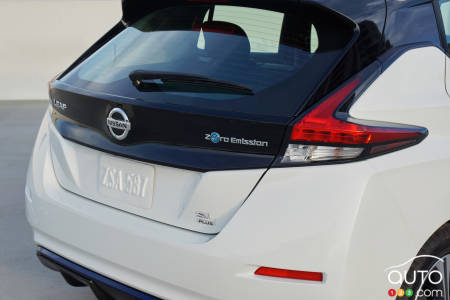 So what does the new LEAF PLUS offer exactly?
The gain in range is significant, to the tune of 40%, which means owners can expect to drive somewhere around 363 km between charges. This is made possible by the inclusion of a new 62 kWh battery in lieu of the 40 kWh unit that will continue to equip the base versions of the LEAF.
A more-powerful electric motor also means the car gains in terms of output, which climbs to 215 hp and 250 lb-ft of torque (the current LEAF offers 147 hp and 236 lb-ft of torque).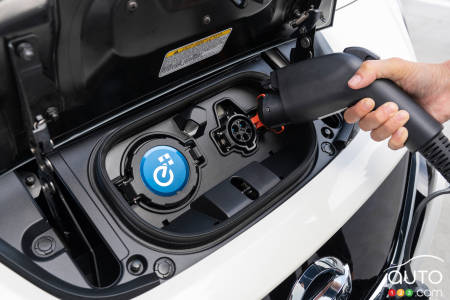 An interesting advance has to do with charging time. Nissan says owners won't have to wait any longer for their LEAF PLUS to recharge than it takes for the regular LEAF. Instead of relying on a 50-kWh capacity for recharging, the LEAF PLUS gets a new 70-kWh rapid charging system that boasts a maximum power of 100 kW. All of that means, even with a 55% increase in the battery capacity, the LEAF PLUS can be recharged to 80% capacity in 40 minutes.
The model is expected at Canadian dealerships in the spring, and its will be served up in three configurations: S PLUS, SV PLUS and SL PLUS. Note that in other markets the model will go by the name LEAF e+.