The car that took Sébastien Loeb to a time of 8min13.878s at the famous Pikes Peak, last June in Colorado, USA, just scooped two international awards.
The 208 T16 Pikes Peak has won Autosport's "Rally Car of the Year" and Top Gear's "Race Car of the Year" awards.
"We are obviously highly honoured and very proud to have received these two awards," says Peugeot Sport director Bruno Famin.
"The Pikes Peak hill climb in June was an extraordinary experience and we realize now just how much interest our participation generated in the media, with the public and within the company."
Developed at Peugeot Sports' Vélizy headquarters near Paris, the 208 T16 Pikes Peak features an impressive power-to-weight ratio of 1:1 (875hp, 875kg).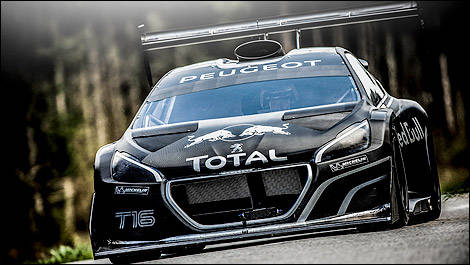 Sébastien Loeb, Peugeot 208 T16 Pikes Peak (Photo: Peugeot Sport)