What was the 1st official day of the 2013 edition of the SEMA show, our 2nd day, turned out exactly the way we thought it would: It was absolute madness.
Most of our time was spent in the Central Hall (North and South are the others) and at Ford Out Front outside.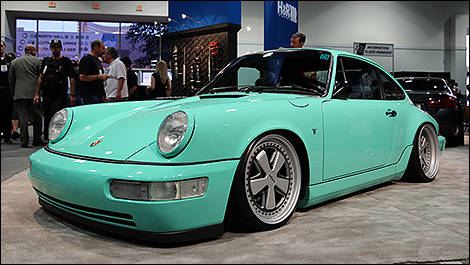 Photo: Olivier Delorme
In the Central Hall, we took hundreds of pics of cars (and girls -- yes, a gallery will come soon) and got to meet and speak with a number of interesting people. We're setting up days 2 and 3 for some good videos and other topics.
Out front, off Paradise road, we shot Ken and Vaughn burning rubber sideways, as they're known to do. The video will entertain, this we promise.
We're hard at work putting more material together for y'all. And, we must apologise for the lack of social media updates, the Las Vegas Convention Center's Wi-Fi is less than stellar...