After months of struggles and uncertainty, Fisker may have found its saviour. A group of German investors has made a formal $25 million offer to the U.S. Department of Energy (DoE). Only problem: The electric car maker still owes $171 million from its 2009 loan.
Fritz Nol AG submitted a "detailed offer including a signed [letter of intent] and a short presentation of our restructuring plan."
According to Autobild, the group reportedly plans to relocate production of the
Fisker Karma
from independent Finnish manufacturer Valmet to the U.S., likely in Wilmington, Delaware. Fisker previously bought this site to manufacture its second model, the Atlantic.
The DoE is still waiting for other offers including one by company founder Henrik Fisker (backed by Hong Kong Asian investors),
who left in March
after a disagreement with the board of management over strategic direction.
Source : autonews.com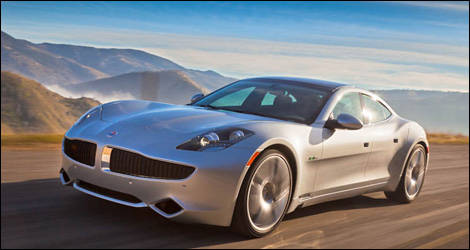 Photo: Fisker